Project Planning and Funding
Following the fires in the fall of 2020, Grand County and Northern Water began working with partners on post-fire watershed restoration and planning of projects that mitigate threats to life and property due to post-fire flood, sediment or debris. During the week of Feb. 8, 2021, EWP Partners performed field assessments of nonfederal lands in the affected areas of the East Troublesome Fire.
Following funding approval, Grand County and Northern Water are working with EWP Partners to prioritize projects identified by EWP and which have the greatest beneficial impact. Watershed recovery funding needs are likely greater than what will be funded through EWP. In addition, EWP funds can only cover 75 percent of recovery costs, and matching funds from other sources must make up the difference. EWP Partners are actively working on raising match funds. Long-term operations and maintenance of projects is also not covered by EWP and will need to be funded separately. The amount of EWP funds has not yet been determined, and local sources of supplemental funding will likely include a mix of state, local and private money. Only projects that have been evaluated and approved by the sponsor agencies and by NRCS will be eligible for EWP funding.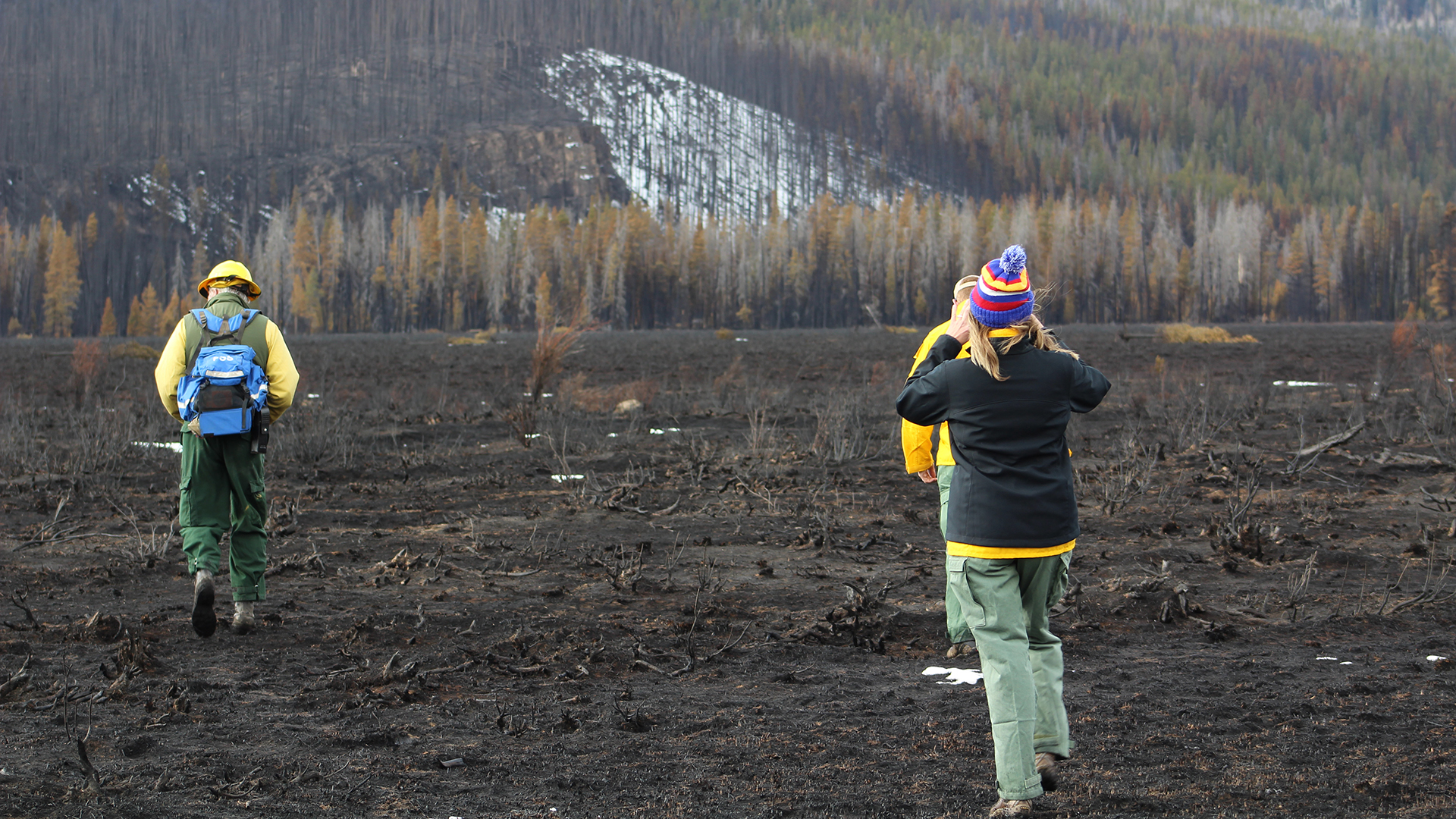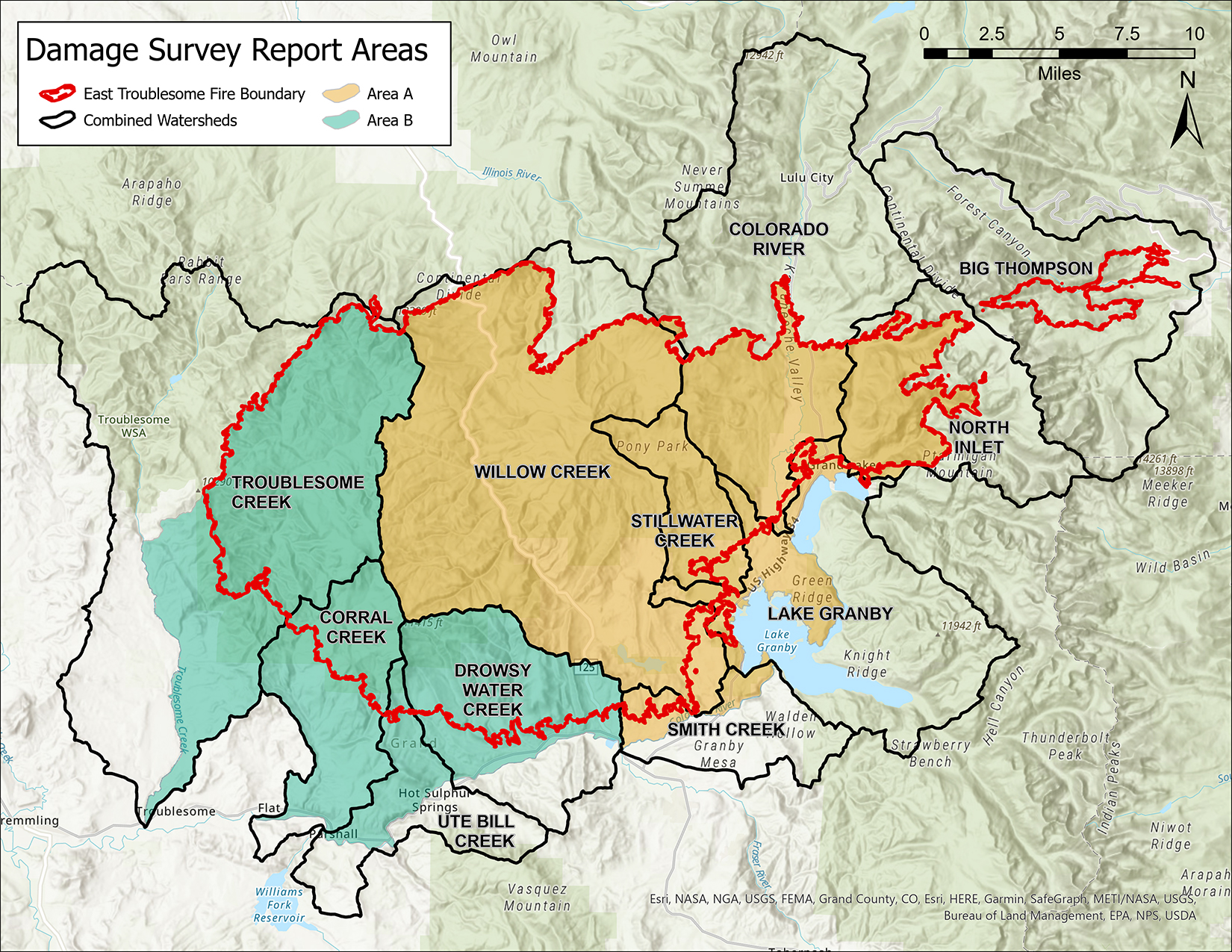 Next Steps
To maximize the use of existing resources, we envision that Grand County and Northern Water will lead emergency watershed restoration projects for specific geographic areas affected by the East Troublesome Fire and will be your point of contact for fire-related emergency watershed recovery activities on private property. Projects will not be planned or completed without landowner approval.