Geotechnical Design Assessments Begin at Glade Reservoir
Crews from Kiewit have begun rock and soil assessments at the Glade Reservoir dam site, north of Ted's Place on U.S. Highway 287. The work is strictly assessments for design purposes and is expected to take about six months.
The goal of the work, referred to as the Glade Reservoir Geotechnical Design Assessment (GDA), is to gain site-specific geotechnical and geologic information that will inform design and construction planning for the Glade Reservoir dam and appurtenant facilities. These assessments will take place from June to November, with the primary work elements including:
Digging a 1,000-foot-long trench at the main dam for material testing and foundation drilling
Constructing a test pad of embankment material types
Producing aggregates and rock fill from the quarries and investigating material characteristics
Work will be performed by Kiewit, the NISP construction manager/general contractor, design team and subcontractors.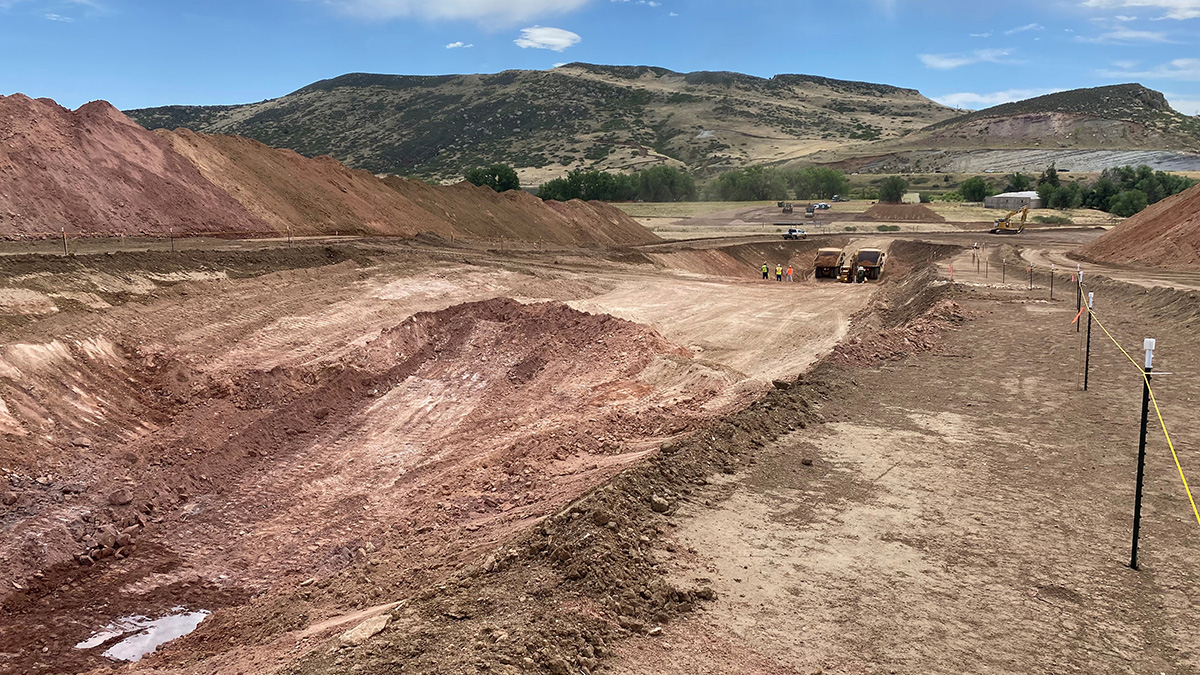 Geotechnical Design Assessment work has begun at the Glade Reservoir site northwest of Fort Collins.