Be Vigilant Regarding Mudslides in Burn Area
Grand County has experienced significant rain recently, especially in the East Troublesome Fire burn areas. This has resulted in flash flooding and mudslides. The most recent was on July 5 as a mudslide closed a section of Highway 125. The slide took the Colorado Department of Transportation hours to clean up before they could safely reopen the road.
If you are near the burn scar areas please stay alert and safe until storms pass. Do not drive into a flooded or mud-covered road.
Additional Resources: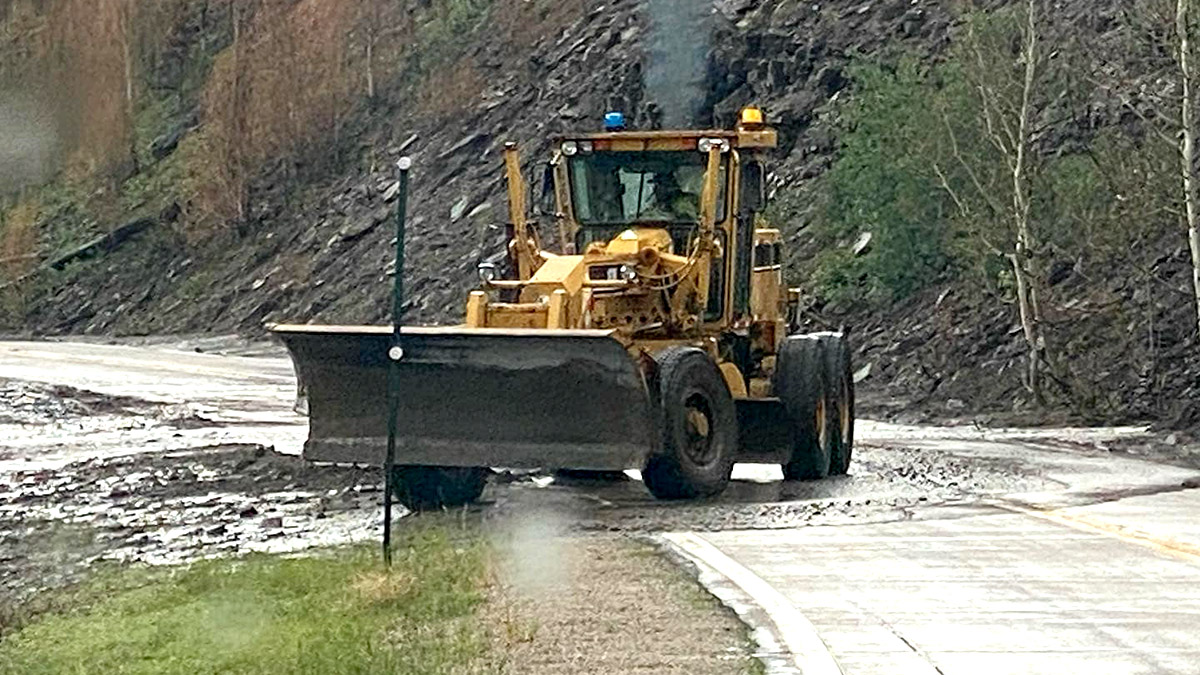 A Colorado Department of Transportation grader cleans off mud from Highway 125. Courtesy Grand County Sheriff's Office