Increasing Capacity on the SWSP Pipeline
The Eastern Pump Plant encompasses the construction of a booster pump plant west of Platteville. This new plant is on the existing Southern Water Supply Project Water Activity Enterprise's Fort Lupton/Hudson section of the SWSP pipeline. Because of its location, there were minimal impacts to the community as a result of this project.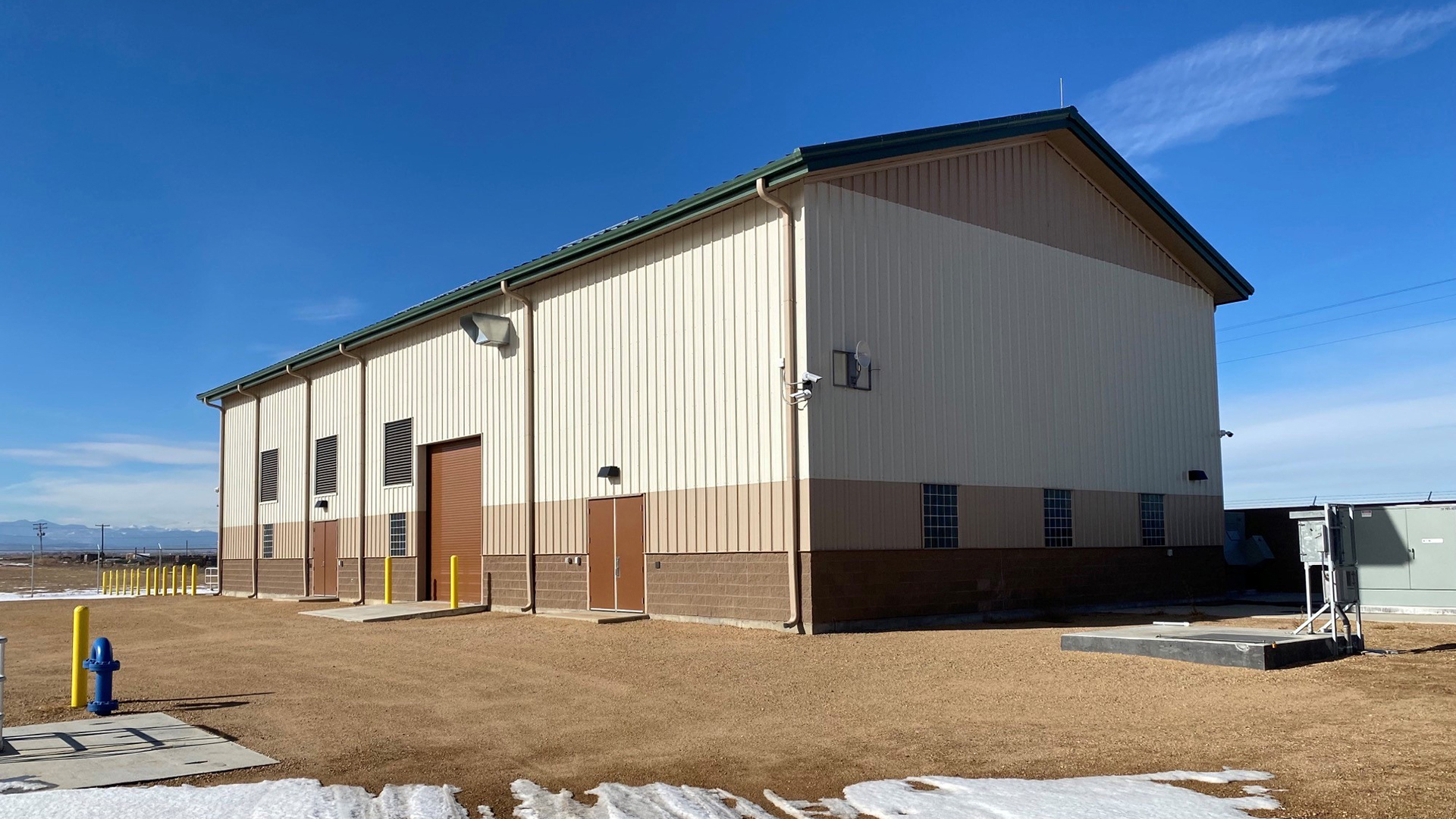 Why is the Eastern Pump Plant needed?
The purpose of the project was to increase capacity of the SWSP pipeline to meet growing needs of downstream users. The pump increases downstream capacity by 63 percent.
What is the construction period?
Construction began in January 2020 and was complete in January 2022.
What does the project include?
The pump plant includes five 700 HP vertical turbine pumps (with room for a sixth) in a new 5,200 square foot building.
Who is paying for the project?
The overall construction project was approximately $10 million. SWSP participants paid for the construction project in percentage to their overall increase of capacity and benefit, with Fort Lupton and Fort Morgan paying the largest percentage as the primary beneficiaries by increased capacity. Funding is through the SWSP Water Activity Enterprise.
Who do I contact if I have questions?
For questions regarding the project or construction activities, call Northern Water at 800-369-7246.