Boulder Reservoir Outlet Project
Boulder Reservoir Project Complete
Update: November 2020
The Boulder Reservoir Outlet Project is complete, however, reclamation efforts are ongoing and will continue into 2021.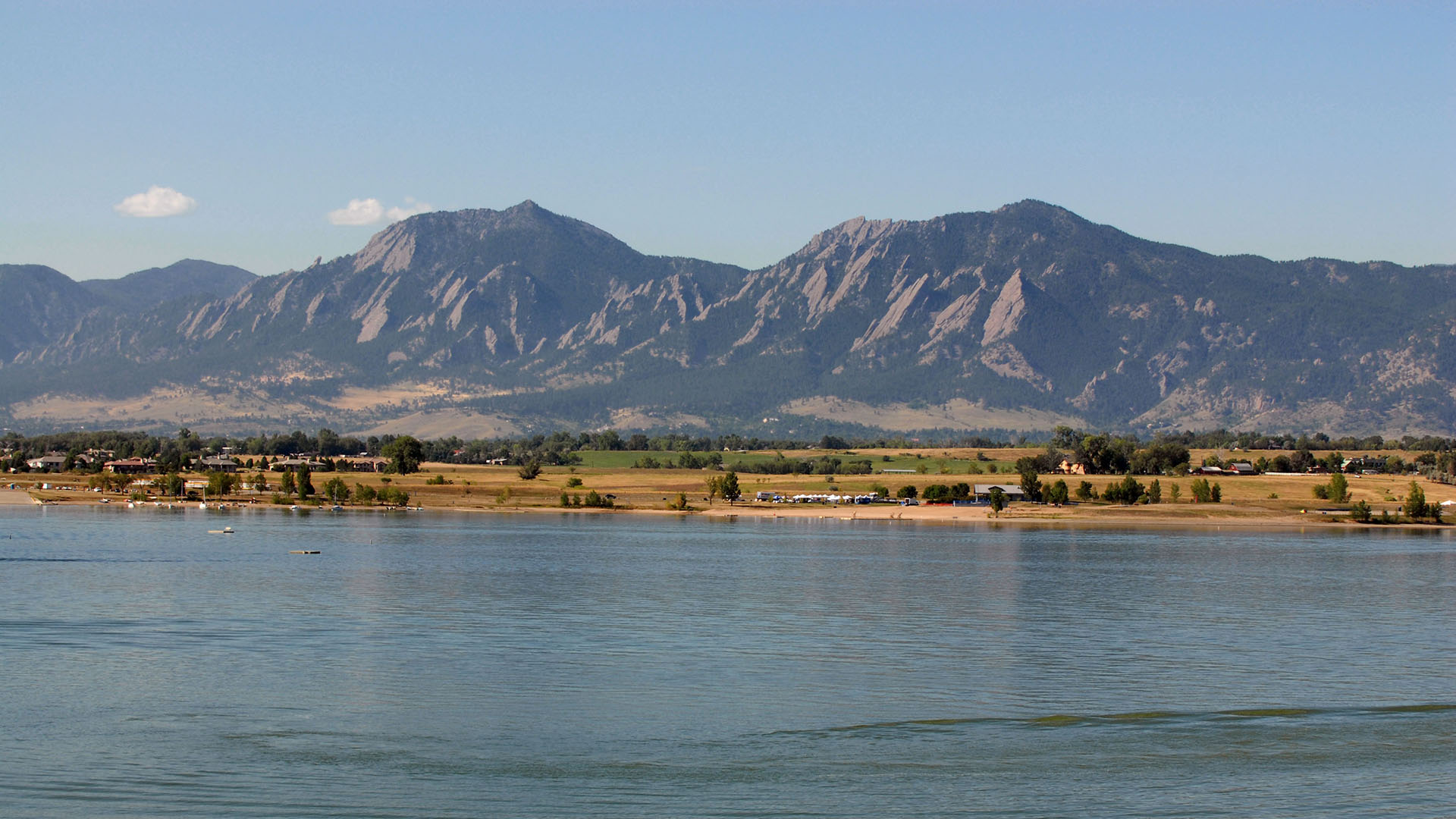 What was the Boulder Reservoir outlet maintenance project?
The Boulder Reservoir outlet maintenance project was a joint effort between Northern Water and the City of Boulder. While the city owns the reservoir, Northern Water manages the operations and maintenance related to water storage and dam safety.
Boulder Reservoir requires periodic sediment removal, structural inspection and repairs to maintain the safety of the dams and to ensure effective water delivery to downstream water users. Beginning on Sept. 1, 2020, Northern Water drained Boulder Reservoir to perform this routine maintenance.
Why was this Boulder Reservoir maintenance project needed?
This work was in response to the State Engineer's inspection and recommendations made over the last several years, and was a follow-up to initial underwater observations and maintenance work performed at the outlet in fall 2018. The work was vital to the safety of the irrigation and drinking water supply and the infrastructure of the reservoir and dam.
What was the construction period?
Draining of Boulder Reservoir began on Sept. 1, 2020, although reservoir storage levels may have decreased before then due to demands on reservoir storage. Between September 2020 and March 2021, reservoir levels will be significantly lower than normal, and many recreation opportunities, including boating and small watercraft, will be unavailable during this time. Reservoir levels are expected to be back in normal ranges by April 2021.
What did the project include?
An assessment of the outlet trash racks
Inspection of the outlet pipe and gate
Removal of sediment around the outlet
Grade and install riprap along "Fisherman's Point" between the north and south dam to mitigate erosion
How did this project affect the use of Boulder Reservoir for recreation?
Boulder Reservoir experienced a shortened recreational season due to COVID-19 in addition to the impacts of this project. Performing the maintenance work when certain reservoir recreation opportunities, such as swimming, were already restricted due to COVID-19, ensures that recreation can return to full service once the pandemic subsides.
Who paid for the project?
The project was paid for by Northern Water.
Who do I contact if I have questions?
If you have questions regarding the project or construction activities, call Northern Water at 800-369-7246.