Tools to Help in Your Water Efficiency Efforts
Northern Water has created several fact sheets that outline best practices, tips and more.
Conservation Campus and Gardens Plant List
At Northern Water's Berthoud headquarters, our Conservation Campus and Gardens include a diverse selection of plants that grow well in our Colorado landscapes. This comprehensive list includes all plants on our campus with details about flowering seasons, colors, water needs and more.
Plant List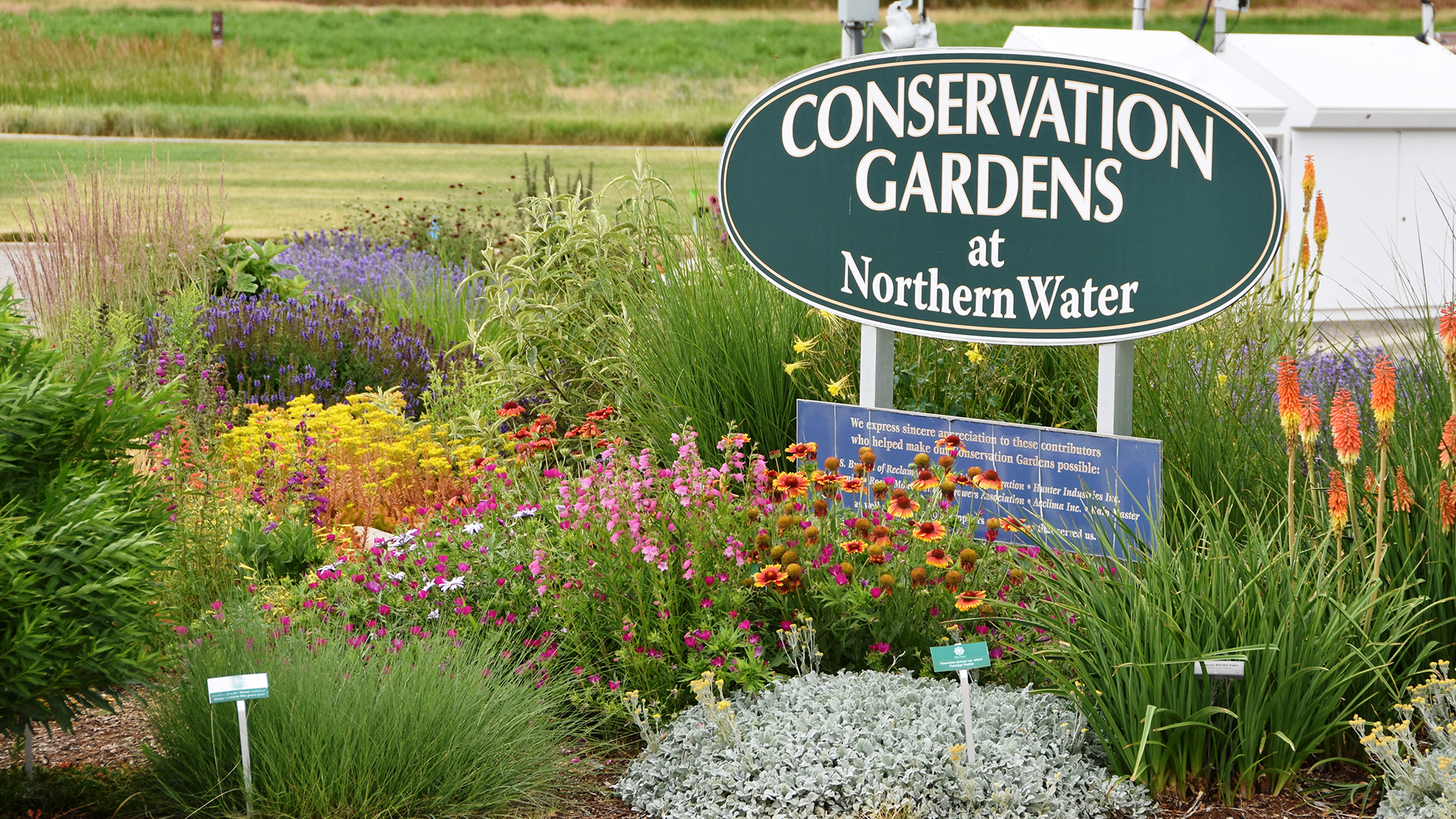 Water Efficiency Documents
Document Category:
Landscape Signage
Northern Water works with many community partners in promote water efficiency in homes, gardens and landscapes. As part of those partnerships we've created signs that can be installed in landscapes to highlight native grass areas, water-wise planting areas, wetlands areas and grant recipients.
Landscape Signs Terms & Conditions
Signs were created by Northern Water to show our partnerships with local municipalities, commercial entities, schools and homeowners associations within our boundaries.
Signs can be used if entity has native grass area, water-wise planting area and wetland area.
Signs are posted here in pdf format for content view only.
To request a personalized sign with entity logo, please complete form request.
Logos must be in png or eps format.
Once completed, sign will be emailed to organization for printing and installation on their behalf.
Native Grasses Area sample sign
Native Grasses Area in progress sample sign
Water Wise Ornamental Landscape sample sign
Wetlands Natural Area sample sign
Signage Request Form