Forest Health, Fires Can Greatly Affect Watershed Runoff
Colorado-Big Thompson (C-BT) Project water supplies are almost entirely dependent upon snowmelt from high-elevation watersheds along the Continental Divide. Forest health and fires within these watersheds have dramatic effects on the quality of watershed runoff and the ability of C-BT Project to meet municipal, industrial and agricultural water needs.
Burn Areas Susceptible to Runoff and Erosion
At least a quarter of Northeastern Colorado's drinking water supply comes from the C-BT Project. Burn areas in C-BT watersheds are susceptible to increased rates of runoff and erosion after vegetation and soil is burned. When precipitation and runoff bring post-fire sediment, ash or debris into streams or facilities, drinking water treatment becomes difficult, if not impossible, and poses significant risks to our infrastructure.

Farming can also be harmed by fires, which affects numerous C-BT water users. More than 120 ditch companies and many individuals own C-BT water, which irrigates about 615,000 acres in Northeastern Colorado. In the post-fire recovery phases, we have seen ash, sediment and debris that clog diversion structures, conveyance facilities and sprinkler equipment, leading to a loss or reduction of crops.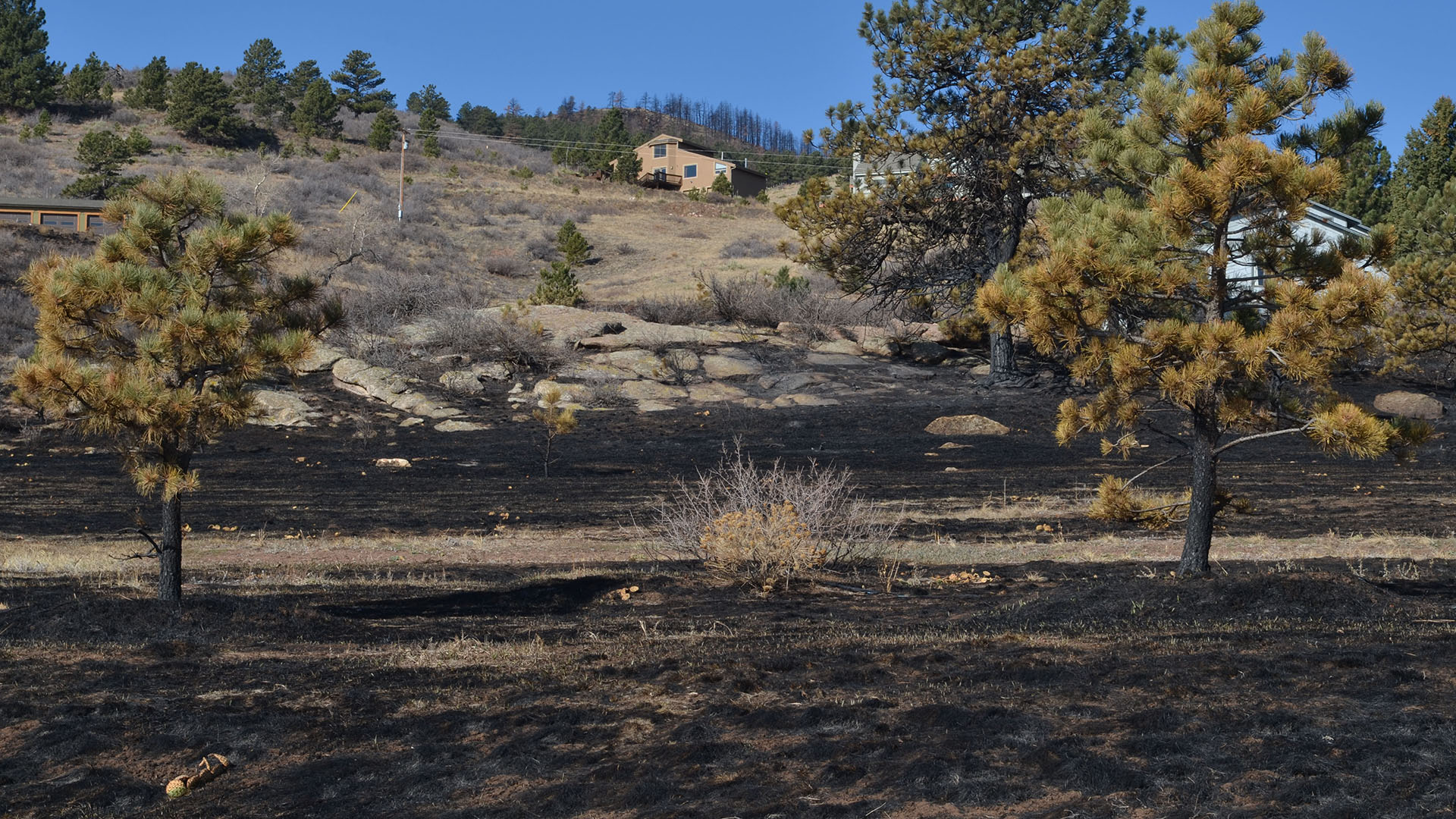 Changing Watershed Conditions
Due to a variety of factors, including tree mortality caused by the mountain pine beetle epidemic, drought and the buildup of fuels in the forested landscape, C-BT watersheds on the West and East slopes are becoming more susceptible to high-intensity wildfires that create poor water quality runoff conditions, which is why it's important that we protect C-BT water supplies.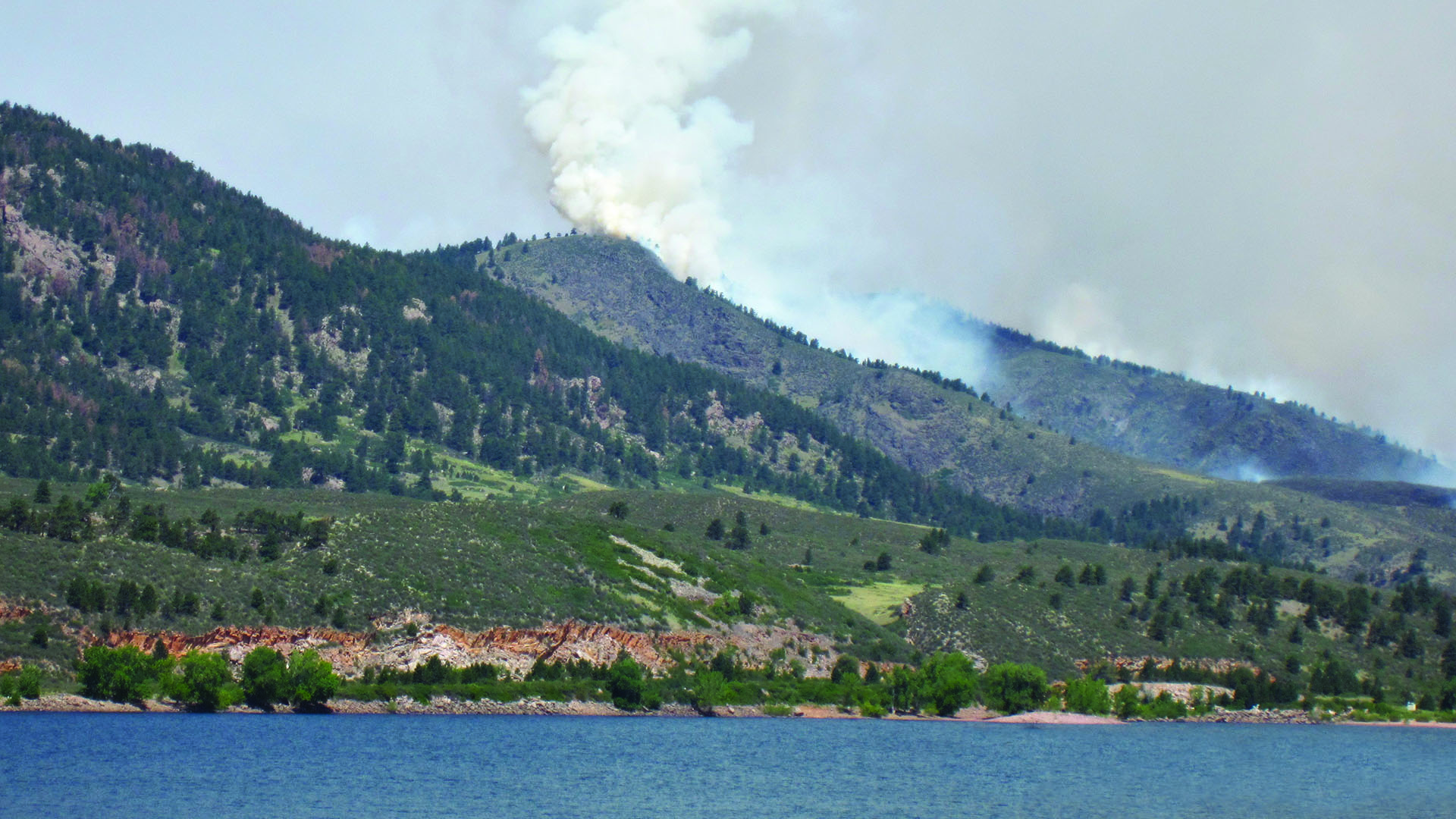 Wildfire Readiness, Response and Recovery Plan
To help guide our responses, we developed a Wildfire Readiness, Response and Recovery Plan to outline internal activities leading up to, during and immediately following wildfires within or adjacent to C-BT and Windy Gap watersheds and infrastructures. The plan outlines how we proactively engage in pre-fire planning and fuels management activities, engage during wildfire suppression efforts, and coordinate and implement post-wildfire response.
Northern Water's post-fire responses include:
Funding seeding and mulching to promote vegetative growth and reduce erosion;

Placing debris booms (wattles) and constructing sediment basins to capture fire debris and sediment material above reservoirs;

Installing more water quality monitoring equipment to provide real-time data;

Developing multi-agency baseline sampling to study rainfall and runoff; and

Evaluating options to modify operations to minimize water quality impacts.
Devastating Wildfires in Recent History
As a result of extreme weather conditions and declining forest health, 2012 and 2013 produced devastating wildfire seasons throughout Colorado. In Northern Colorado, the 2012 wildfire season included the second largest wildfire in Colorado's recorded history at the time and a rare late-season high-elevation wildfire that burned throughout winter into early summer, while the 2013 season started with a quick-moving wildfire during March on the West Slope. Wildfires affecting C-BT watersheds during this time included the following fires:
High Park Fire: 87,284 acres, Poudre River watershed
Hewlett Gulch Fire: 7,685 acres, Poudre River watershed
Fern Lake Fire: 3,498 acres, Lake Estes watershed
Galena Fire: 1,348 acres, Horsetooth watershed
Big Meadows Fire, 617 acres, Grand Lake watershed
Since the devastating 2012 and 2013 fire seasons, several smaller and lower intensity fires have occurred within C-BT watersheds and near C-BT infrastructure. Our Wildfire Readiness, Response and Recovery Plan played an important role as we followed the response and recovery procedures outlined in our plan. As such, in 2018 our watershed and forest health endeavors played a role in reducing the impacts of the Golf Course Fire in Grand County.
Partnering on Wildfire Protection
Northern Water works with numerous partners to protect our water supplies. In response to the 2012 fire season, we partnered with many other agencies to create the C-BT Headwaters Partnership to proactively address forest and watershed health. We are also a part of the Wildfire Watershed Protection Group and the Watershed Health Investment Partnership.
Burn areas in

C-BT watersheds

are susceptible to increased rates of runoff and erosion after vegetation and soil is burned.
C-BT Watersheds Map
Fern Lake Fire Study Reveals Water Quality Impacts to Help the Future
The Fern Lake Fire in Rocky Mountain National Park started on Oct. 9, 2012 and burned approximately 3,500 acres before it was officially declared out in June 2013. The fire burned within the Big Thompson River headwaters in an area (Forest Canyon) that had not burned in more than 800 years. As a result of the fire, Northern Water managed a study in 2013 to determine the impacts of the fire on water quality in the upper Big Thompson River.
A Collaborative Effort
The Fern Lake Fire Water Quality Study was a collaborative effort with costs shared by Northern Water, the Town of Estes Park, the cities of Loveland, Fort Collins, Greeley, Boulder and the United States Geological Survey. The Big Thompson Watershed Forum's long-term Cooperative Water Quality Monitoring Program provided pre-fire data that were used to compare pre- and post-fire conditions.
Study Objective
The objective of this study was to characterize the impacts to upper Big Thompson River water quality due to snowmelt and rainfall runoff originating from the Fern Lake Fire burn area during the first spring/summer after the fire. The sample collection was done from April to November 2013. This time period was selected for study since water quality impacts from wildfires are generally the most severe during the first year after a fire.
Study Findings
Water quality data collected in 2013 showed that runoff from the burn area resulted in water quality impacts that were generally short-lived and not significant enough to impact aquatic life and drinking water supplies or occurred in parameters that typically would not result in impacts to aquatic life or drinking water supplies. At the monitoring site upstream of Lake Estes, the data showed minimal water quality changes due to runoff from the burn area.
The size of the burn area, the burn severity, the presence of steep slopes and the intensity of summer storm events all contribute to the severity of water quality impacts typically observed downstream of a burn area. The Fern Lake Fire burn area was relatively small compared to other recent, nearby fires. In addition, the burn area made up relatively small portions of the watershed areas draining to the downstream sampling sites and dilution by runoff from unburned areas occurred. However, visual observations made near the burn scar at Moraine Park during an intense, localized rainfall event on July 18, 2013, showed that significant amounts of sediment could be transported from the burn scar under the right conditions.
Fern Lake Fire Report