Larimer County Access Road and Bridge Complete
When the reservoir opens to the public, the Larimer County access road will serve as the new entry to Chimney Hollow's future public recreation and open space facilities. It runs 4,000 feet from County Road 18E to the parking lot and will be paved by Larimer County after reservoir construction is complete. Additional improvements to the entrance off County Road 18E, including a left-hand turn lane and a deceleration lane, will create safe access to the recreation area and reduce local traffic impacts.
The Larimer County access road bridge crosses over the Colorado-Big Thompson (C-BT) Project's Bald Mountain Penstocks above Flatiron Reservoir. The bridge will provide reservoir construction access before becoming part of the entry road to Chimney Hollow's future public recreation and open space facilities.
The bridge – made up of 14 concrete sections that each weigh 52,000 pounds – was manufactured off-site by ConTech Engineered Solutions. Sterling Crane, the subcontractor hired by Barnard Construction Co. Inc., safely installed the bridge in one day, demonstrating well planned and executed construction.
Learn More About Recreation at Chimney Hollow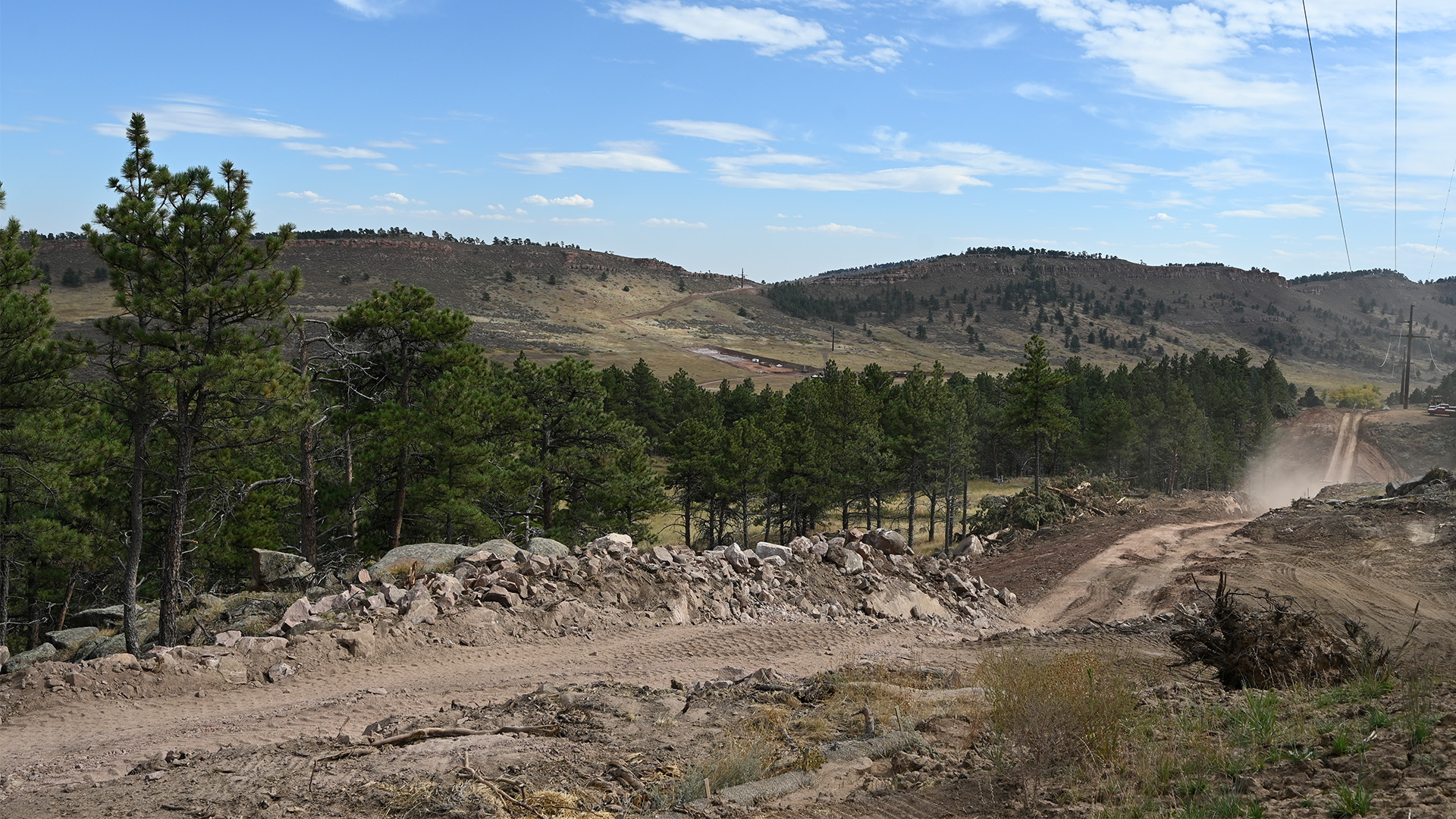 Saddle Dam Access Road
A saddle dam access road runs 18,000 feet from the Larimer County parking lot south to the reservoir's future saddle dam. This service and maintenance road will provide Northern Water employees with access to the southern end of the reservoir and the 40-foot-tall saddle dam (second dam in the Chimney Hollow Reservoir system) that is currently under construction.
The road incorporates the construction roads built as part of the WAPA transmission line relocation project. This road will not be open for public vehicles.