Visiting Northern Water's Berthoud Campus
Thank you for visiting Northern Water's Berthoud campus. We're in the midst of a campus development project to meet the growing demands of our region and are adding new facilities and remodeling existing spaces. As a result, there is a lot of activity on campus with construction crews building a new wing onto our main administration building, remodeling various buildings and improving our landscapes. Thank you for your patience!
We're grateful that you're able to join us on our campus but realize it may be a little confusing to find your way around. We're here to help!
Check in – Guests are asked to check in at the main entrance of Building A - our primary administration building. This lets us know you're on campus for the security and safety of our employees.
Badge – Guests are required to wear the badge issued when on campus.
Meeting or training location on campus – While the majority of our public meetings take place in Building A, we may need to utilize conference and training rooms in Building F and H during this campus development period. Please confirm with your host where you are meeting. Also, please always check in at Building A before proceeding to the alternative building.
Building Access – Not all buildings offer public access, so please talk with your meeting host about guest access.
Parking – While there are a few defined visitor parking spaces on the east side of Building A, parking is open throughout the campus in non-secure areas.
Check out – Guests should check out at the main entrance of Building A when they are done conducting business anywhere on campus. Just scan the barcode on your badge to check out.
Learn more about our Campus Development Project.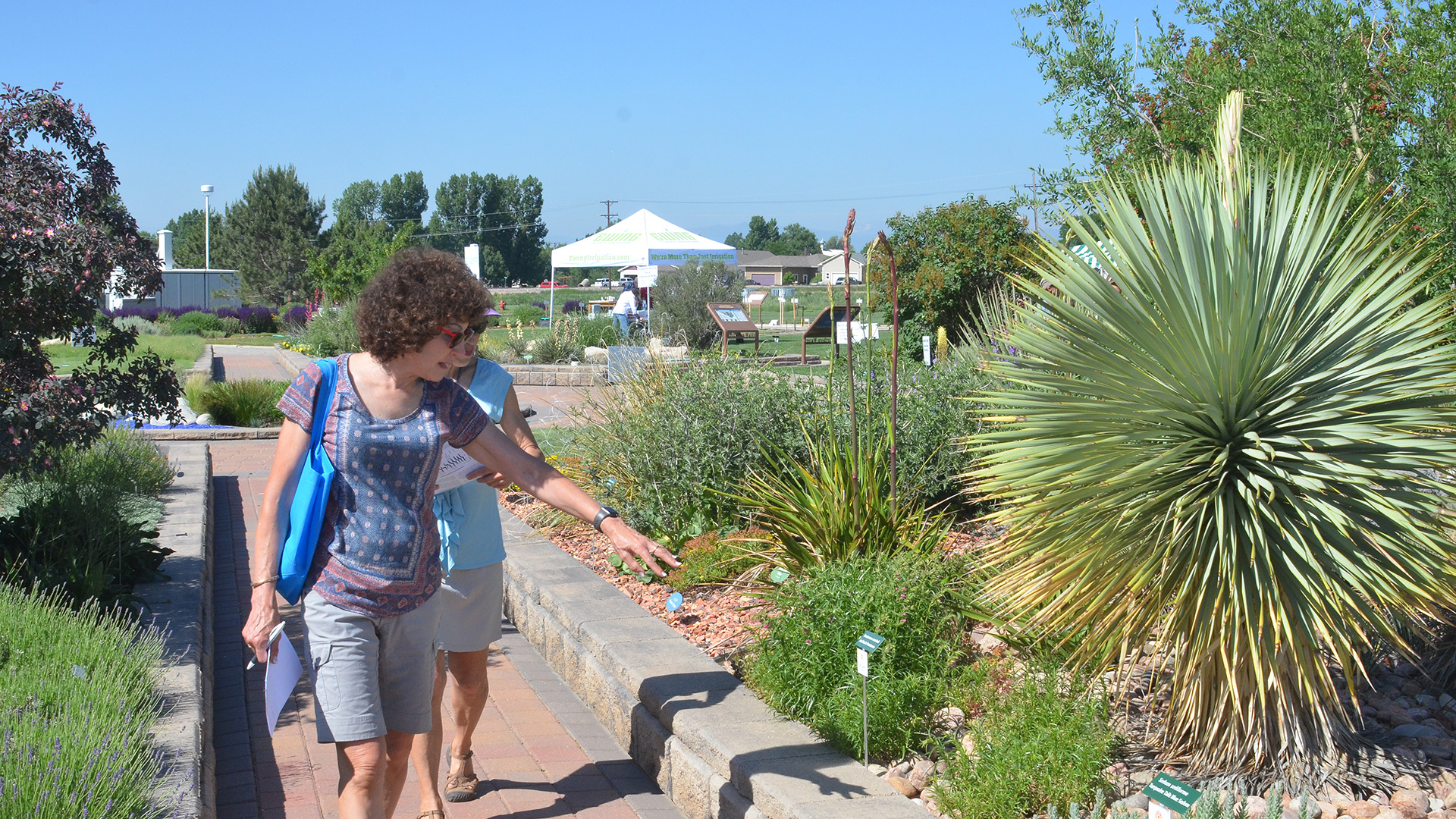 Visiting the Conservation Gardens and Campus
Visitors to the Conservation Gardens and the C-BT Interpretive Area are welcome to wander the gardens on their own and learn through the signage and brochures available. The gardens are open daily from sunrise to sunset.