Active Living and Outdoor Recreation
For many Coloradans, what makes our state an attractive place to live are not only mountain peaks and beautiful scenery, but also the vast recreational opportunities, including Colorado-Big Thompson Project facilities. Approximately 2 million people visit the C-BT Project's lakes and reservoirs each year to fish, boat, water ski, camp, hike and picnic. The C-BT Project offers year-round recreational opportunities for active people of all ages.
While Northern Water doesn't manage the recreational opportunities at our reservoirs, we're thankful to our partnering agencies that manage recreation at C-BT Project water bodies on both sides of the Continental Divide. The C-BT Project is also an important economic component of Grand, Boulder and Larimer counties.
West Slope
West Slope recreational opportunities abound. Our West Slope partners that manager recreation offer a diverse selection or boating, camping, picnic locations and more.
Grand Lake
Grand Lake's East Inlet boat ramp is open to the public and shares a parking lot with the East Inlet trailhead. For boating and recreation information, contact the Town of Grand Lake.
Lake Granby, Shadow Mountain and Willow Creek Reservoirs
There are five boat ramps and multiple campgrounds and picnic areas at Lake Granby, Shadow Mountain and Willow Creek reservoirs. For information on boat ramp locations and boat access at all three reservoirs, contact the Arapaho National Recreation Area.
Green Mountain Reservoir
Green Mountain Reservoir is located on the Blue River 12 miles southeast of Kremmling. For marina information at Green Mountain Reservoir contact the Heeney Marina.
Windy Gap Watchable Wildlife Area
The Windy Gap Watchable Wildlife Area is located at Windy Gap Reservoir two miles northwest of Granby on U.S. Highway 40. The viewing area is open May 1 to Sept. 30 and has an information kiosk, interpretive panels and viewing scopes along a handicapped-accessible nature trail. More than 100 types of birds have been spotted at the viewing area, including herons, pelicans, bald eagles, hawks and falcons.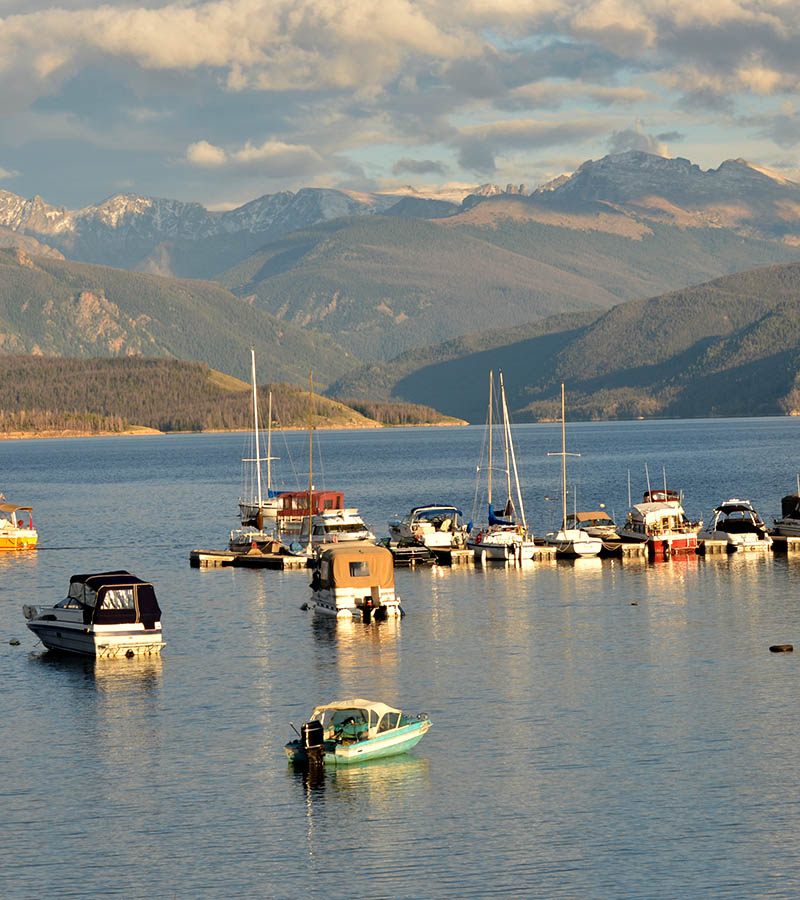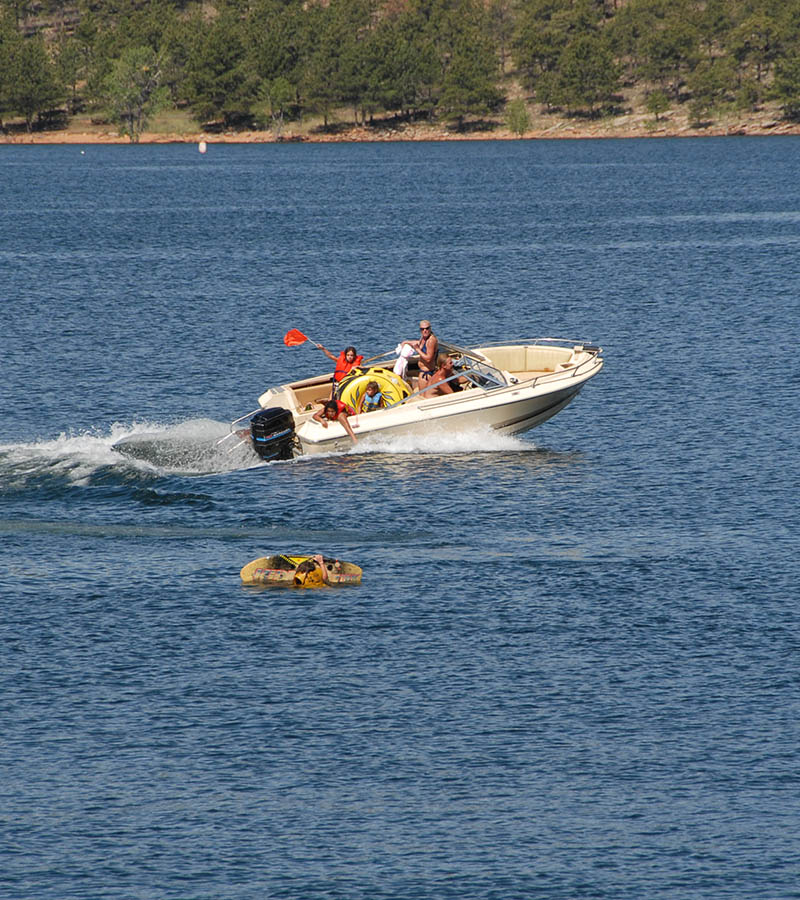 East Slope
The Larimer County Department of Natural Resources manage recreational opportunities at Carter Lake, Horsetooth Reservoir, Flatiron Reservoir and Pinewood Reservoir.
Carter Lake
Carter Lake is located seven miles west of Berthoud. The lake has five campgrounds, three boat ramps, numerous picnic areas and a 3-mile trail along its western shoreline.
Pinewood Reservoir
Pinewood Reservoir, while relatively small compared to Carter Lake, is a popular recreation site. Located three miles west of Flatiron Reservoir, Pinewood's campground and boat launch are on the reservoir's east side along Larimer County Road 18E. Only wakeless boating is allowed.
Flatiron Reservoir
While boating and swimming are not permitted at Flatiron Reservoir, visitors can picnic, camp and fish. Picnic and campground facilities are located on the northwest side of the reservoir.
Horsetooth Reservoir
Horsetooth Reservoir, located in the foothills west of Fort Collins, has two campgrounds, three boat launches and more than a dozen camping sites accessible by boat.
Lake Estes, Mary's Lake and East Portal Reservoir
The Estes Valley Recreation and Park District manages the recreation for Lake Estes, Mary's Lake and East Portal Reservoir. Lake Estes offers boat rentals, a boat launch and bicycle rentals from the Lake Estes Marina. A multiuse trail encircles the lake and begins/ends at the Estes Park Convention and Visitors Center.
Mary's Lake is located in the Roosevelt National Forest along Colorado Highway 7 southwest of Lake Estes. East Portal Reservoir is located at the terminus of Tunnel Road approximately 6 miles southwest of downtown Estes Park. The Larimer County Department of Natural Resources operates campgrounds at both Mary's Lake and East Portal Reservoir.