Delivering Water to Northeastern Colorado
In 1937, the Northern Colorado Water Conservancy District was created to jointly operate and maintain the federally-owned Colorado-Big Thompson Project, with the U.S. Bureau of Reclamation. The C-BT Project collects supplemental water west of the Continental Divide for delivery to approximately 1,021,000 people and 615,000 irrigated acres in Northeastern Colorado for agricultural, municipal, domestic and industrial purposes.
In addition to the original C-BT infrastructure, Northern Water has worked cooperatively with local water users and municipalities to create water activity enterprises to finance and build additional water infrastructure, including the Southern Water Supply Project and the Pleasant Valley Pipeline. The Northern Integrated Supply Project is in the design and permitting phase.
In 1970, Northern Water's Municipal Subdistrict was created by six Front Range municipalities to build the Windy Gap Project. The Subdistrict constructed the Windy Gap Pump Plant in 1985 and is currently constructing Chimney Hollow Reservoir near Loveland, the main component of the Windy Gap Firming Project.
While current and future projects drive day-to-day operations, Northern Water also provides regional leadership through water efficiency programs, data collection and delivery, source water protection and interagency cooperation.
Northern Water
The seed for the Northern Colorado Water Conservancy District was planted during the 1930s, when Colorado was suffering through the Great Depression and a devastating drought. Entire fields of topsoil were blowing away and one-third of the farms in Larimer County were put up for sale.
In the summer of 1933, the Greeley Chamber of Commerce organized the Grand Lake Committee to pursue surveying and funding a water diversion project. The committee was the predecessor to the Northern Colorado Water Users Association, a group of civic leaders formed in 1935 to propose the Colorado-Big Thompson Project, or "Big Tom" as it was called, to provide supplemental water to Northeastern Colorado farmers.
In May 1937, the Colorado Legislature passed the Water Conservancy Act, laying the groundwork to create the Northern Colorado Water Conservancy District the same year.
The C-BT Project began its first year of water deliveries to the full district in 1957 and since then has collected and delivered more than 200,000 acre-feet of supplemental water each year on average. Through its design, the project collects and stores water from the melting snowpack near the headwaters of the Colorado River and brings it underneath the Continental Divide to Northeastern Colorado.  
When we began in 1937 our main purpose was to provide supplemental irrigation water to farmers in Northeastern Colorado. Today, we also provide supplemental year-round water to local municipalities, rural and domestic water districts, and local industries.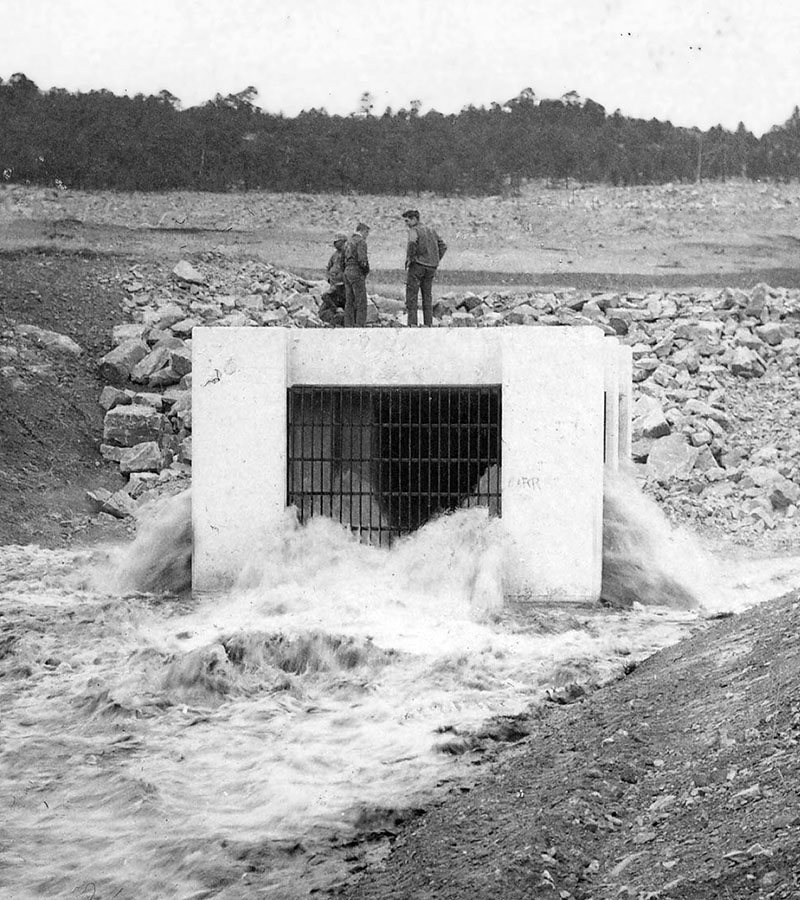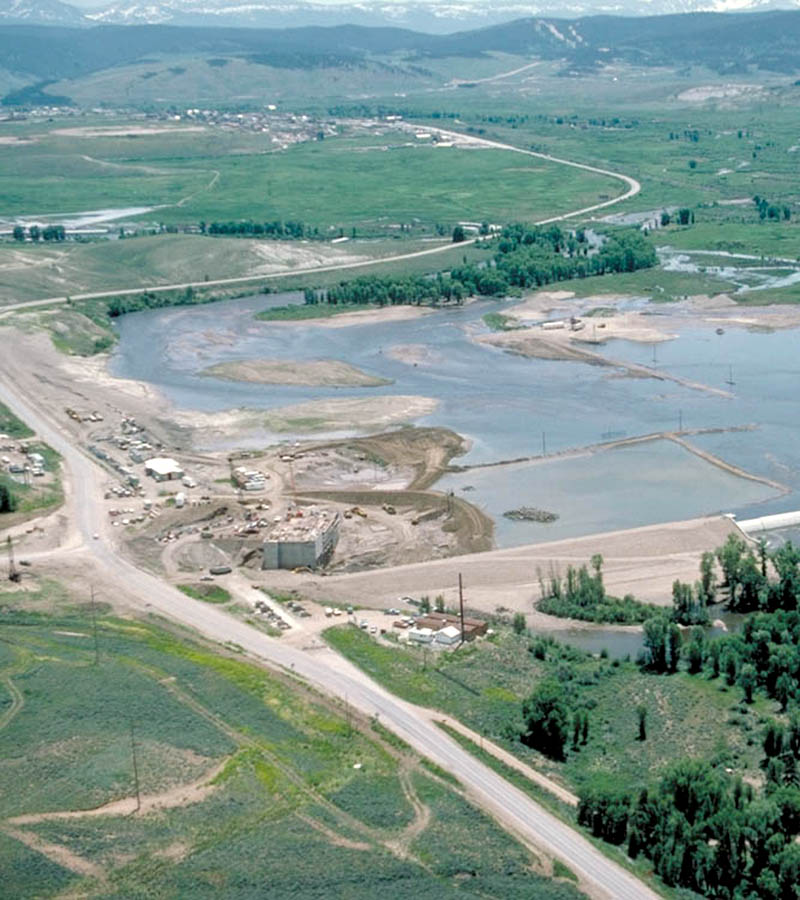 Northern Water's Municipal Subdistrict is a separate and independent conservancy district formed by six municipalities in 1970 to build and operate the Windy Gap Project. Formal efforts to develop and construct the project began in the summer of 1967 when Longmont Mayor Ralph Price filed for water rights on the Colorado River near Granby. Price was acting as trustee for a coalition of six Northern Colorado cities: Boulder, Estes Park, Fort Collins, Greeley, Longmont and Loveland.
The six cities envisioned the Windy Gap Project as a water source to meet their future needs. However, the participants realized that the work and expertise needed to build the project required a stronger organization than they could provide independently. The Municipal Subdistrict was formally established on July 6, 1970 with the same powers and legal standing as the parent Northern Water.
The Windy Gap Project consists of a diversion dam on the Colorado River that creates a 445-acre-foot Windy Gap Reservoir, a pump plant and a six-mile pipeline to Lake Granby. Currently, Windy Gap water is pumped and stored in Lake Granby before it is delivered to water users via the C-BT Project. From Lake Granby, Windy Gap Project water utilizes both West Slope Collection and East Slope Distribution infrastructure to reach Windy Gap participants.
Governing Board of Directors
Northern Water and the Municipal Subdistrict operate through the leadership of a 13-member Board of Directors that establish policy and strategic direction. Directors from the eight counties within Northern Water's boundaries are appointed to four-year terms by district court judges. The Municipal Subdistrict Board elects its own officers, but its directors are the same as the Northern Water Board.
Learn More
Serving Eight Northeastern Colorado Counties
With growth continuing in Northeastern Colorado, we now serve more than 1 million residents within Northern Water's service area. This area encompasses 1.6 million acres in portions of eight counties: Boulder, Broomfield, Larimer, Logan, Morgan, Sedgwick, Washington and Weld.
Northern Water provides cities, towns, rural-domestic water districts and industries with year-round water deliveries. Furthermore, during the primary growing season between April and October, we also deliver water to more than 120 ditch, reservoir and irrigation companies serving thousands of farms and more than 500,000 acres.
Northern Water Locations
Northern Water is a growing organization with more than 170 full-time employees, most of whom work out of our Berthoud headquarters. The main campus includes offices, maintenance shops, equipment storage facilities, and our beautiful Conservation Gardens and C-BT Interpretive Area. About 20 employees are based at the Willow Creek Campus, located in Grand County on the West Slope.
As we pursue future projects to fulfill the water needs of Northeastern Colorado residents, our staff is also growing. Career opportunities abound for driven individuals who want to join Northern Water and be part of an exciting future in our region's water supplies.