Outlet Helps with Demand
Carter Lake is the second largest reservoir in the Colorado-Big Thompson Project's East Slope distribution system. It is the principal reservoir for C-BT Project deliveries to the southern and eastern portions of Northern Water's delivery area. Carter Lake's original outlet structure was part of the reservoir's construction beginning in July 1950.
Year-Round Water Deliveries
For decades the original outlet served the project well, delivering water from Carter Lake during the crop irrigation season from April through October, mostly to farms. The winter months allowed crews to maintain and repair the outlet when it was not in use.
Then in 1995 Northern Water completed the Southern Water Supply Project, a pipeline that carries Carter Lake water year-round to cities and towns within Northern Water boundaries. Year-round municipal and industrial water deliveries now represent our largest and fastest growing constituency.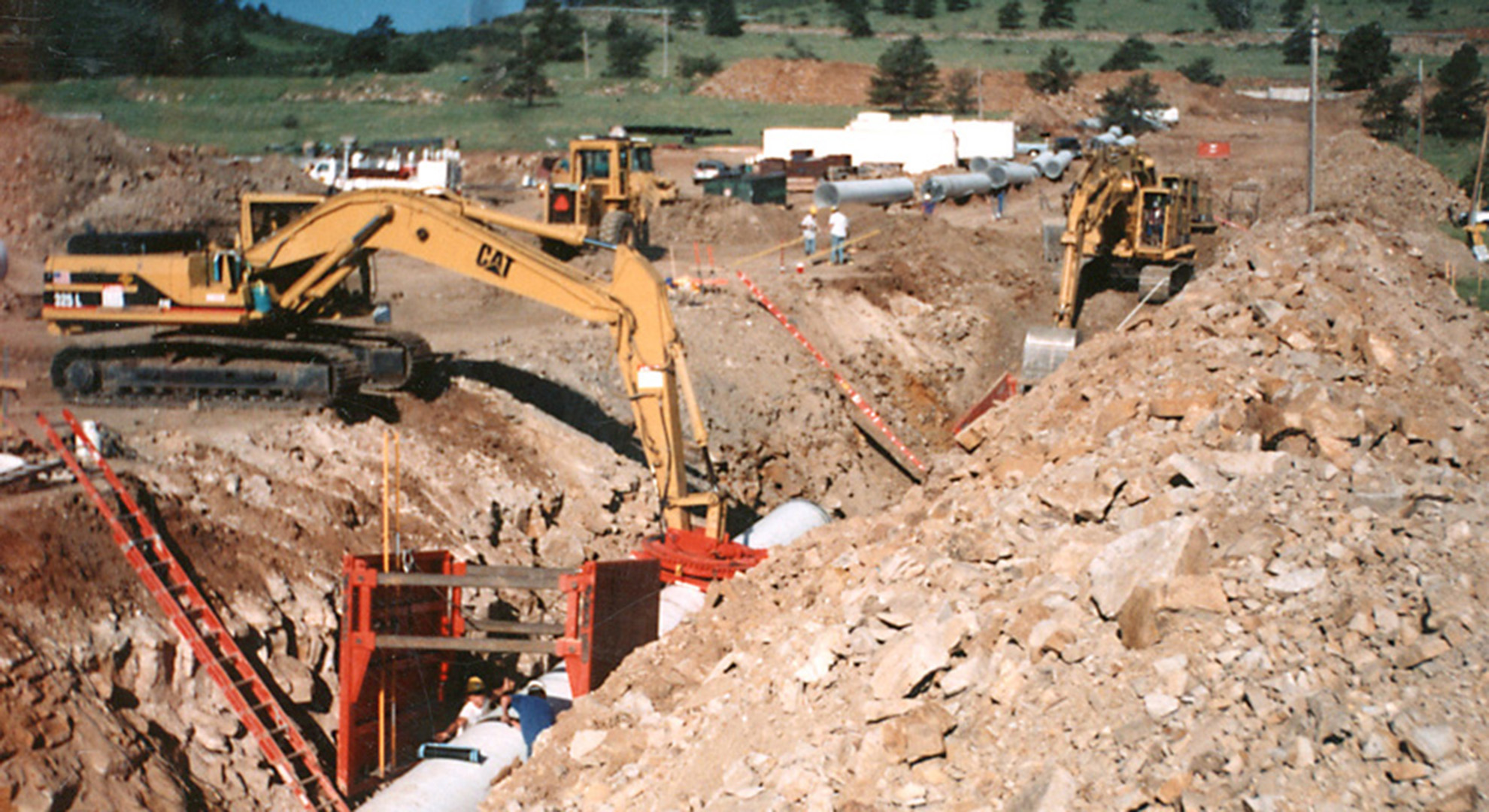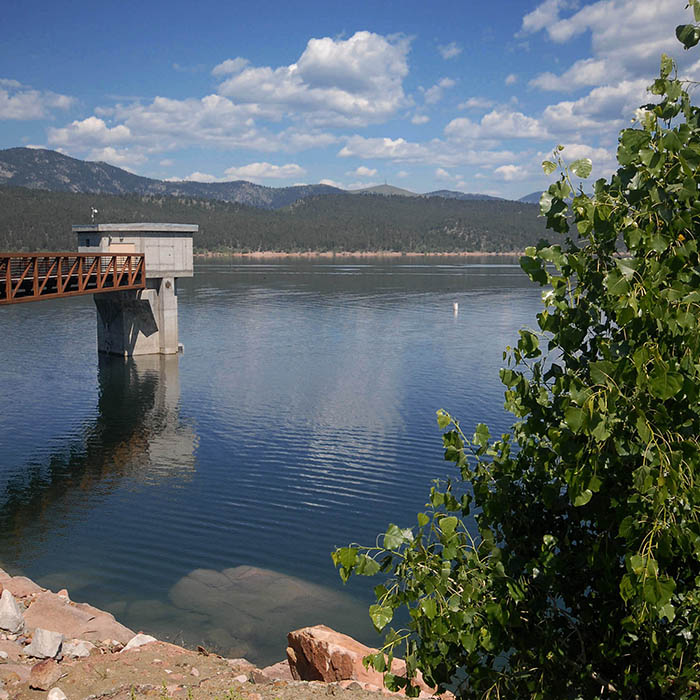 A New Outlet Needed
With the demand for more year-round deliveries from Carter Lake, and an ongoing need to maintain and repair the aging original outlet, Northern Water, with agreement from the U.S. Bureau of Reclamation, decided to construct a new outlet specifically designed for year-round deliveries.
Greater Operational Flexibility
Finished in 2008, the new $12 million multi-tiered outlet provides us with valuable operational flexibility. The new structure consists of:
A 110-foot-tall multi-level intake tower
An 800-foot-long tunnel
A 400-foot-long penstock (above-ground pipe) connecting the outlet to the St. Vrain Supply Canal
Carter Lake's newest outlet is essential for delivering reliable water supplies to municipal and industrial users within the central and southern portions of Northern Water boundaries.
Connected to Carter Lake's second outlet, the Robert V. Trout Hydropower Plant

is Northern Water's first hydropower project.
Learn More about Hydropower