Weather Network Supports Our Water Efficiency Efforts
Northern Water's weather network began in 1986 to provide high quality data for use in irrigation scheduling. While many other uses for the network have evolved throughout time, one of the primary products is reference evapotranspiration calculations for use in irrigation scheduling. Evapotranspiration (ET) is a combination of transpiration, which is plant water loss through the leaves, and soil evaporation.
Our Network Weather Stations
Northern Water's weather network currently consists of 21 weather stations. Nineteen are located on the Front Range and eastern portion of our boundaries, while the other two are on the West Slope.
Our current weather network has data back to 1993 and 1994 for several agricultural stations in the eastern part of our service area. Other stations installed to collect weather data in urban areas along the Front Range date back to the early 2000s.
The network delivers data in near real-time via automated data collection and transmittal via telemetry. Each weather station has sensors for wind, air temperature, humidity, solar radiation and air temperature. Most stations have weighing bucket precipitation gauges, and all but one have rain gauges.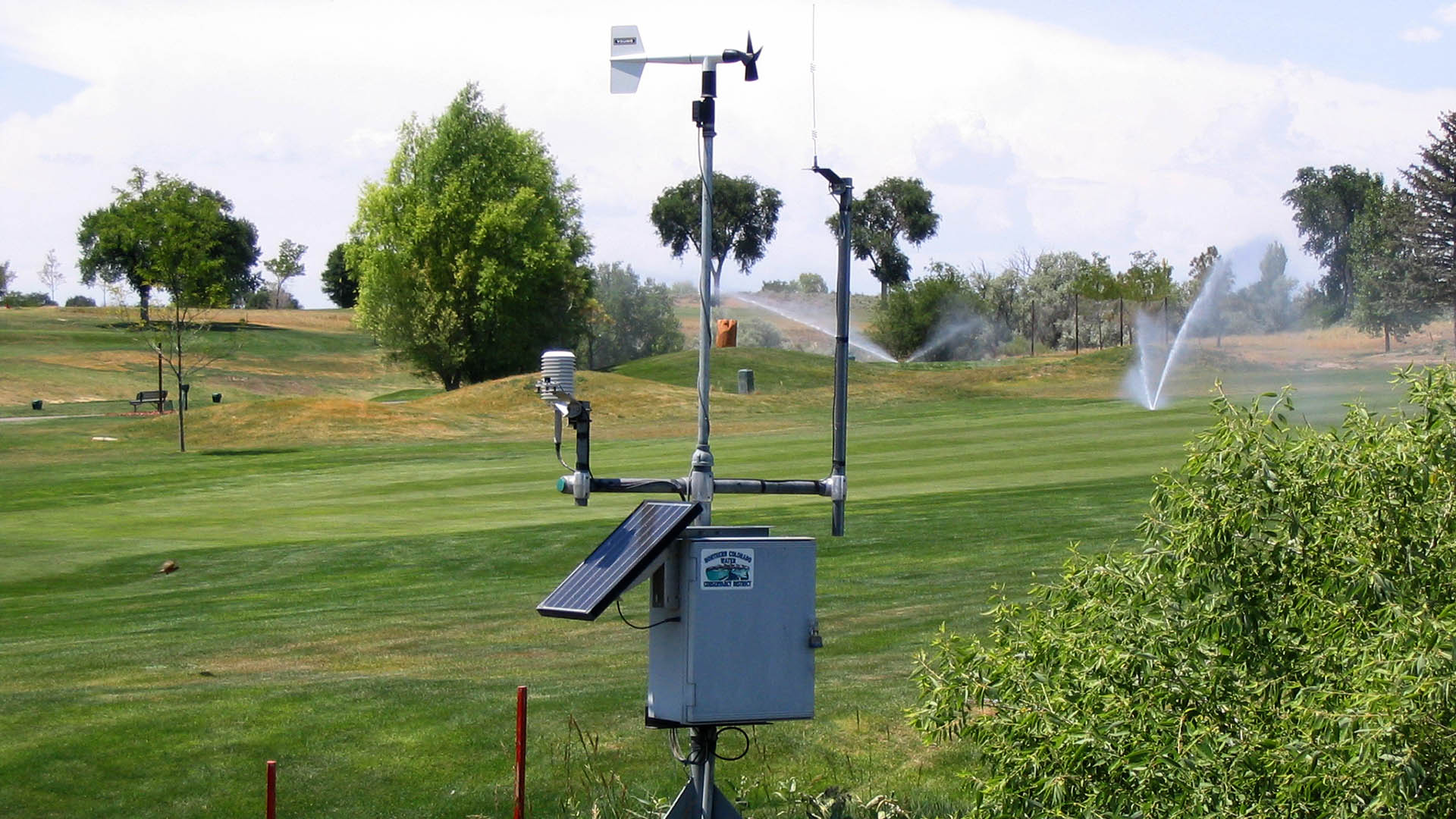 Who Uses Our Data?
Our users range from consultants using data for augmentation purposes to those using data for traditional irrigation purposes. Internally, our data are used for irrigation scheduling, to provide users with weather-related maps, give information for field operations, rainfall, air temperature and other parameters for local media. Others use rainfall and precipitation data to calculate precipitation or drought indices for use in models. Rainfall is also used to track river administration and ditch water demand, as well as evaporation for reservoir accounting.