Conservation Campus and Gardens
Campus is a Tool for Water Efficiency and Best Practices
Northern Water's Conservation Campus and Gardens span several acres of the Berthoud headquarters campus to provide public education on various plants, turf and conservation techniques that can achieve water savings in landscapes. Overall, guests to the gardens will discover efficient irrigation methods and see hundreds of plant varieties that thrive in Colorado's semiarid climate.
The gardens include various demonstration areas for native and alternative grasses, irrigation technologies, soil preparation and a xeriscape plaza that highlights several Colorado-friendly landscaping themes. The demonstrations are a great resource for the public to study and implement in their personal landscapes. We're also planning for new demonstrations that will help chart a path for future water efficient landscapes to be mindful of our water supplies and how we can ensure they will be available for centuries to come. In addition, we're updating all of our gardens signage to help visitors understand what they see and how they can save water in their own landscapes.
Conservation Gardens Brochure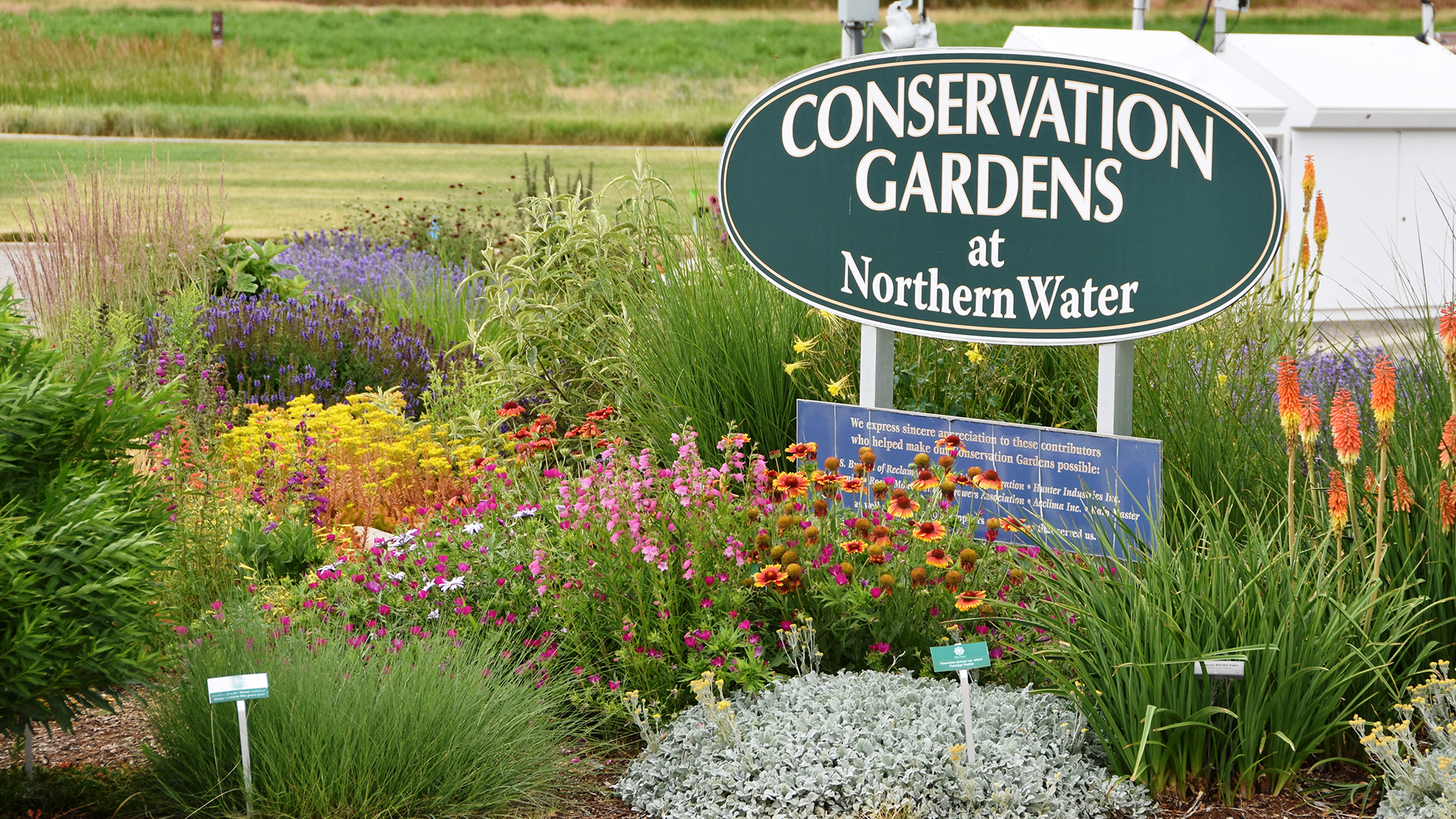 Tour the Conservation Gardens and Campus
Visitors to the Conservation Gardens and the C-BT Interpretive Area are welcome to wander the gardens on their own and learn through the signage and brochures available. The gardens are open daily from sunrise to sunset. Looking for more? We'd also be happy to take you on a tour. Please call 800-369-7246 or email Lindsey Nerad.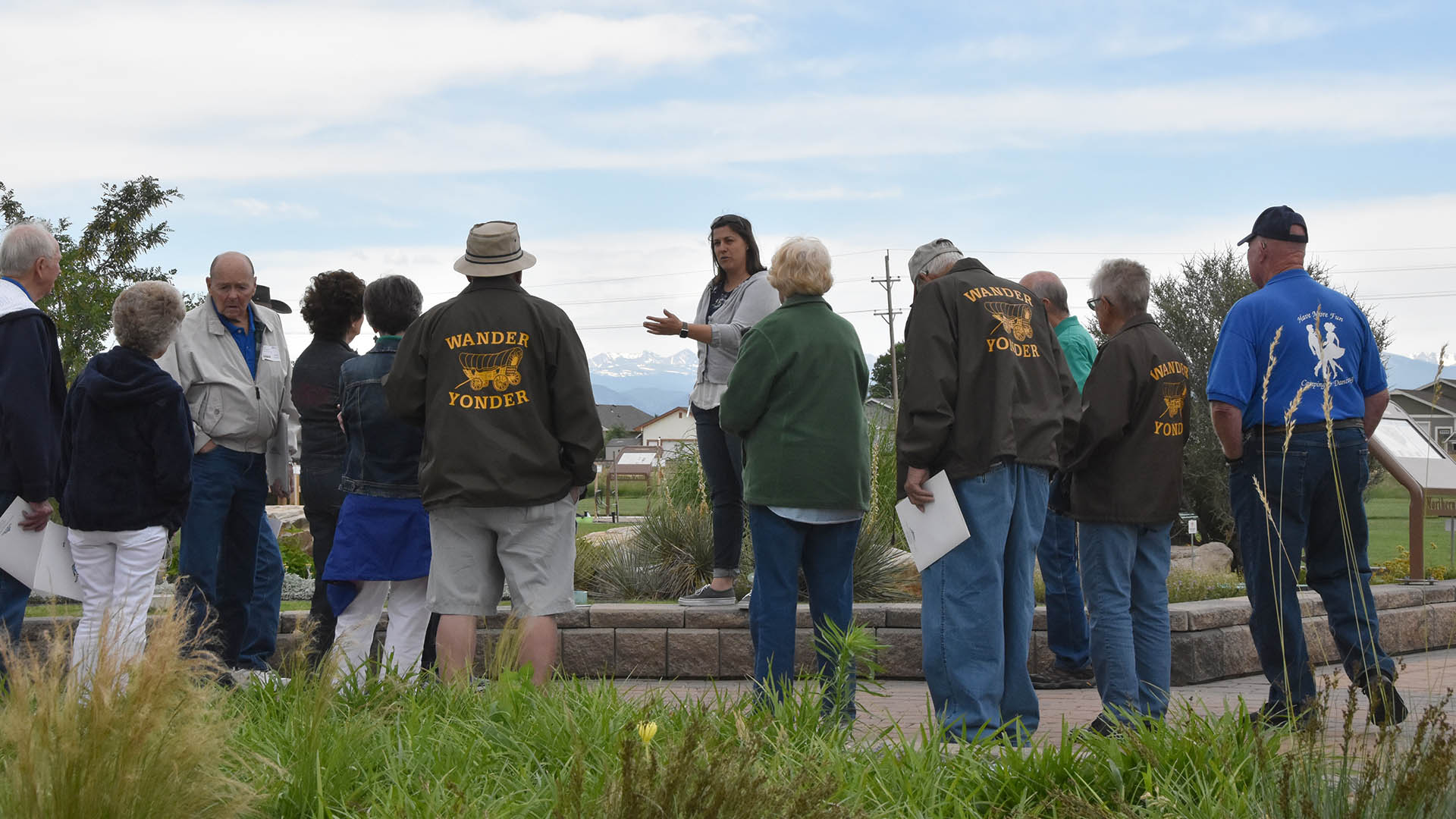 A Move Toward a Conservation Campus
In recent years we've expanded our focus to take our practices and evaluations of landscape management and water use efficiency throughout our campus to provide additional demonstration examples.
In 2018, we began addressing efficiency opportunities within our building by retrofitting our restrooms with WaterSense-approved fixtures that will save us at least 20 percent on our restroom water use. We conducted a campus wide landscape irrigation audit which identified opportunities to improve our irrigation efficiency and remove nonpractical turf areas. We also implemented composting to reutilize green material removed from the campus landscape.
Conservation Campus Fact Sheet
Reaching Into Our Communities
We realize not everyone can travel to our campus as we serve a large area. That's why we're partnering with our constituents and allottees to expand the reach of our demonstration projects into the communities we serve through our Collaborative Water-Efficient Landscape Grant Program. This program helps expand our education and outreach efforts throughout Northeastern Colorado as the grants awarded help fund new or redevelop landscapes based on the principles and best practices displayed in our Conservation Campus and Gardens. These grant projects create additional conservation garden examples throughout the region.
Gardens are a Teaching Tool
Since its beginning, the Conservation Gardens have served as a teaching tool for the green industry and public. We host technical tours for water professionals, landscapers, contractors, consultants, students and the public. This allows people to get into the gardens and discover the information available.
While we continue to host a variety of classes and professional teaching opportunities in the gardens, we also focus our demonstrations on tips for the general public and what they can do in their own landscapes to save water through plant selection, irrigation maintenance and management.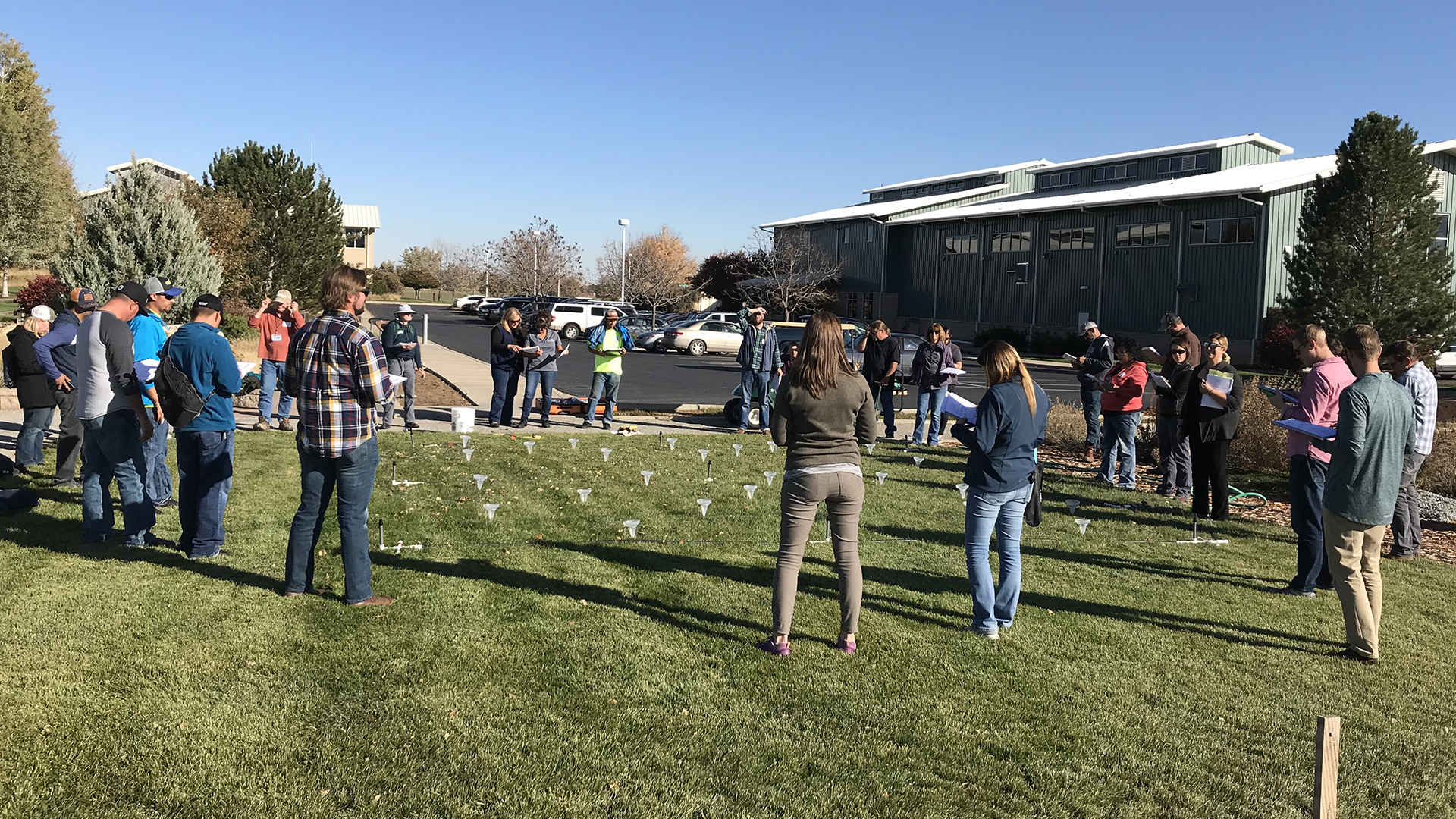 Where We've Come From
The vision for the gardens started long before they became a reality. Early on our program focused on agricultural water conservation and providing practical water conservation information to homeowners, industry and landscape professionals. The Conservation Gardens support that mission.
When we moved to our current headquarters in Berthoud in 2002, planning began for the backyard gardens. The gardens opened in 2007.
C-BT Interpretive Area
While simple in concept, the design of the Colorado-Big Thompson Project can be quite complex so Northern Water created a C-BT interpretive area in the backyard of the Berthoud headquarters. This small-scale replica includes a recirculating water feature with 12 reservoirs, the Continental Divide and the Alva B. Adams Tunnel to give people a feel for the project and how water is delivered.
Learn More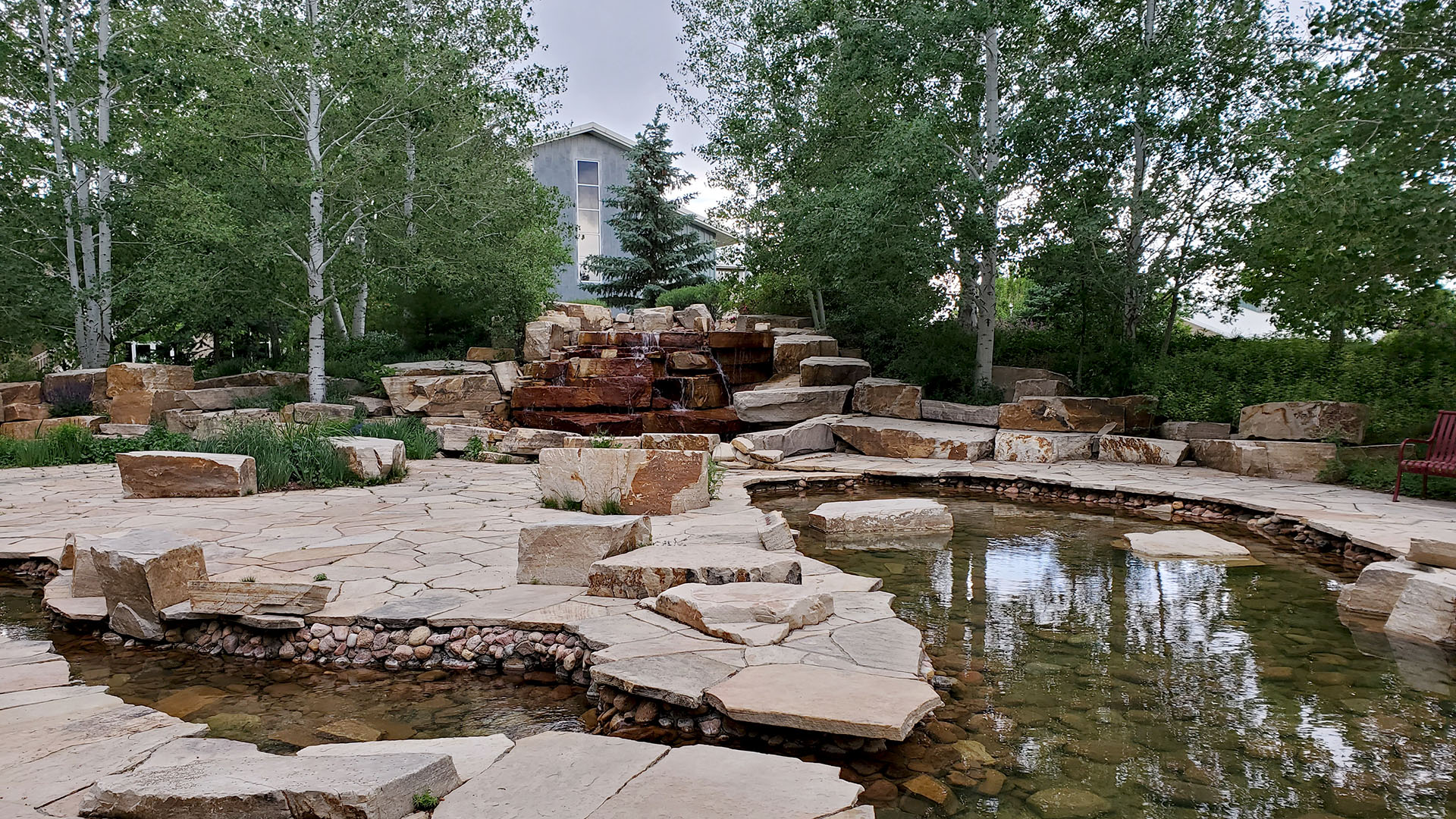 Conservation Gardens Story Map
Take a virtual tour of our Conservation Gardens to see more than 700 Colorado-friendly plants, grasses and shrubs, while also learning about efficient irrigation techniques.
Conservation Gardens Story Map