Colorado-Big Thompson Project
0 6 Hydroelectric Power Plants
0 700 Miles of Transmission Lines
Delivering Water to More Than 1 Million People
The Colorado-Big Thompson Project collects, stores and delivers more than 200,000 acre-feet of supplemental water each year. Melting snowpack in the Colorado River headwaters on the West Slope is diverted through a tunnel beneath the Continental Divide to approximately 1,021,000 million residents and 615,000 acres of irrigated farmland in Northeastern Colorado. Together with the U.S. Bureau of Reclamation, we jointly operate, maintain and fund this federally-owned project.
How the Project Works
Investigating and planning the C-BT Project involved a great deal of ingenuity and time exploring the mountain peaks and valleys of Colorado's Northern Front Range. While the project incorporates a complex system of reservoirs, pump plants, tunnels, pipelines and power plants, at its core the C-BT Project relies on two basic forces of nature: melting snow and gravity.
Nearly all of the project's water comes from snowmelt in the Upper Colorado River basin, located in Rocky Mountain National Park and Grand County. Snowmelt is stored in Lake Granby – the state's second largest water body – as well as water collected in Willow Creek Reservoir.
From Lake Granby, water is lifted by Farr Pump Plant into the Granby Pump Canal feeding Shadow Mountain Reservoir and Grand Lake. Water then flows from Grand Lake into the West Portal of the 13.1-mile Alva B. Adams Tunnel.
Once water exits the tunnel's East Portal, it descends the Front Range mountains nearly 2,600 vertical feet and passes through five power plants and four reservoirs. The hydropower generated provides a clean, renewable supply of power for Northeastern Colorado and the Western United States.
Along the Front Range foothills, C-BT Project water is stored in three terminal reservoirs – Horsetooth Reservoir, Carter Lake and Boulder Reservoir. These reservoirs provide both storage and great opportunities for water-based recreation, including boating, fishing, waterskiing, swimming and more. From these reservoirs C-BT Project water is distributed via a series of canals and pipelines to irrigated farms, as well as industries, utilities, cities, towns and rural domestic water districts.
33

municipalities

receive a portion of their water through the C-BT Project, along with 120 ditch, reservoir and irrigation companies.
C-BT Interpretive Area
While simple in concept, the design and operation of the Colorado-Big Thompson Project is quite complex. In 2003 when Northern Water moved its headquarters from Loveland to Berthoud, it took the opportunity to create a C-BT Project Interpretive Area and water feature to showcase and explain C-BT Project operations. While not an exact replica of the C-BT Project, the Interpretive Area includes a recirculating water feature with 12 reservoirs, the Continental Divide and the Alva B. Adams Tunnel to provide visitors with an interpretation of the project.
Learn More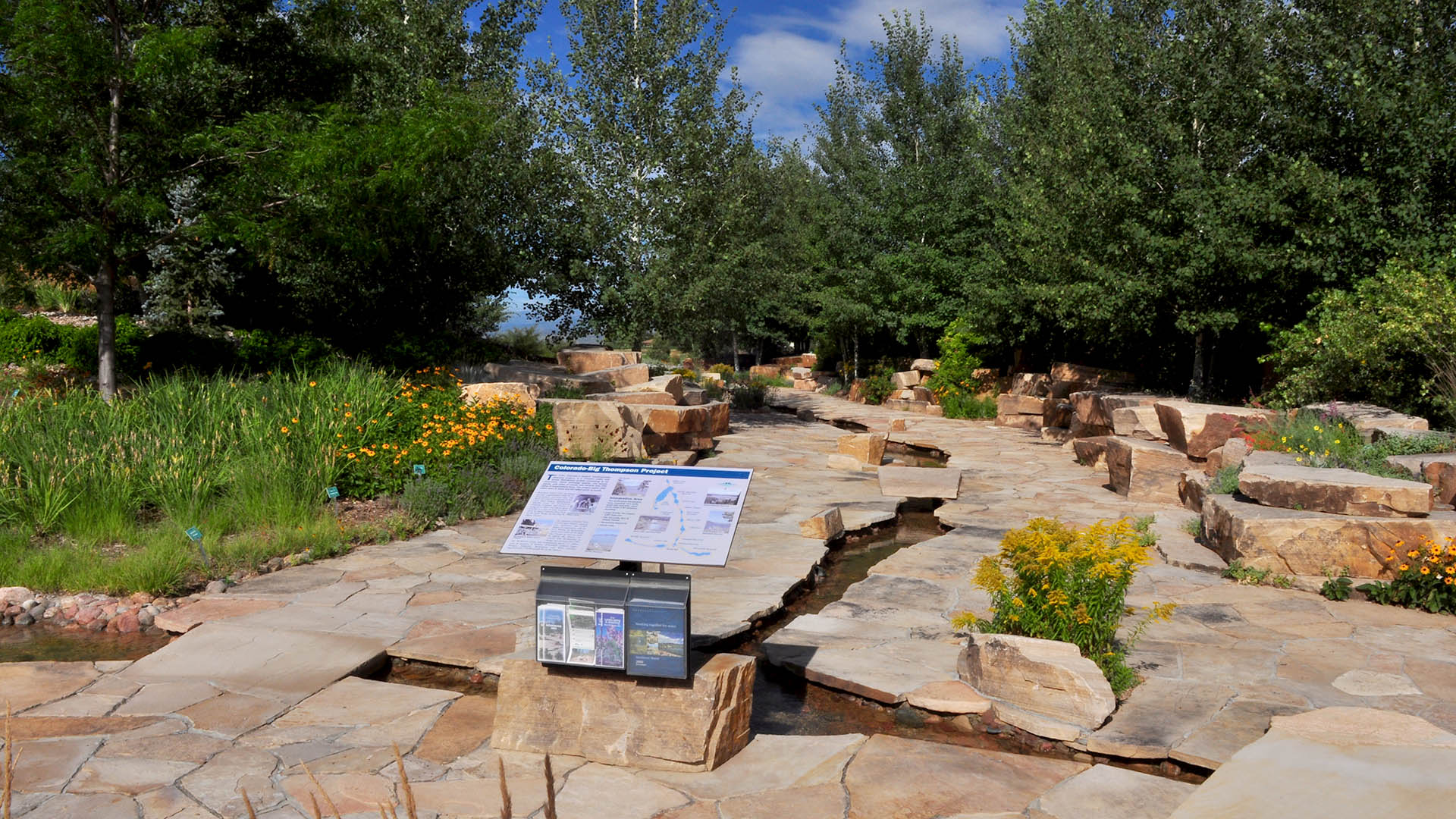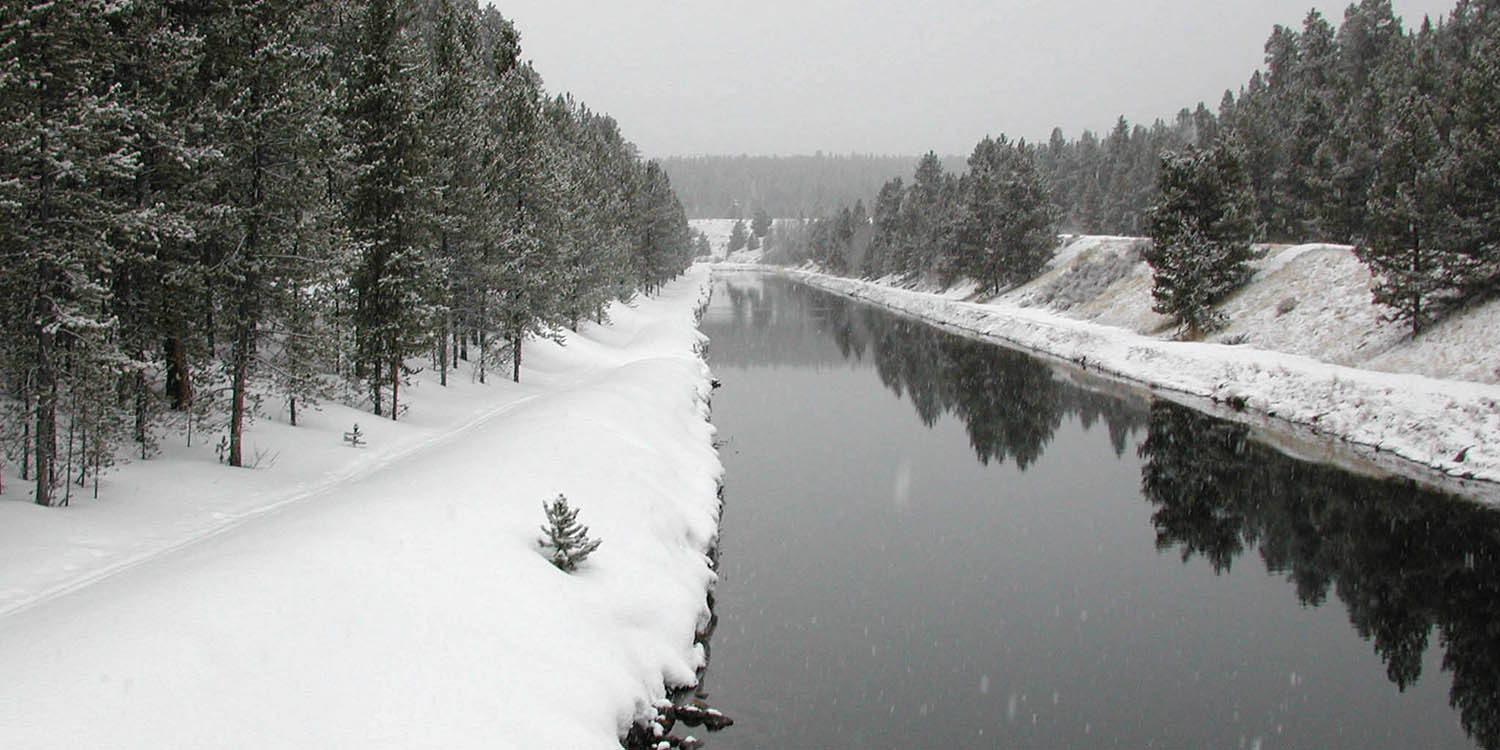 Precipitation Begins Mostly as Snow
Eighty percent of Colorado's precipitation occurs on the West Slope of the Continental Divide, mostly in the form of snow. Northeastern Colorado only receives 14.5 inches of average annual precipitation, with most irrigated crops requiring at least twice that amount. Midwestern states such as Illinois, receive about 40 inches of average annual precipitation, and an East Coast state like Maine receives nearly 50 inches.
Dive Deeper into the C-BT Project