Origins of the Colorado-Big Thompson Project
The 1930s was a time of great hardship in Colorado. The economy struggled following the 1929 stock market crash and the onset of the Great Depression. Scores of Coloradoans were out of work and finding a job was difficult. At the same time, a devastating drought gripped the region. Many of Colorado's farming operations were failing as crops withered without much-needed water.
When a group of visionaries in the early 20th century proposed a transmountain diversion project to bring Colorado River water to the East Slope, some people scoffed. However, due to the perseverance and commitment of those visionaries, today the Colorado-Big Thompson Project not only transports supplemental water to Northeastern Colorado farms, but it also supplies water to the area's 1 million residents, many industries and well as providing valuable surface water recreation.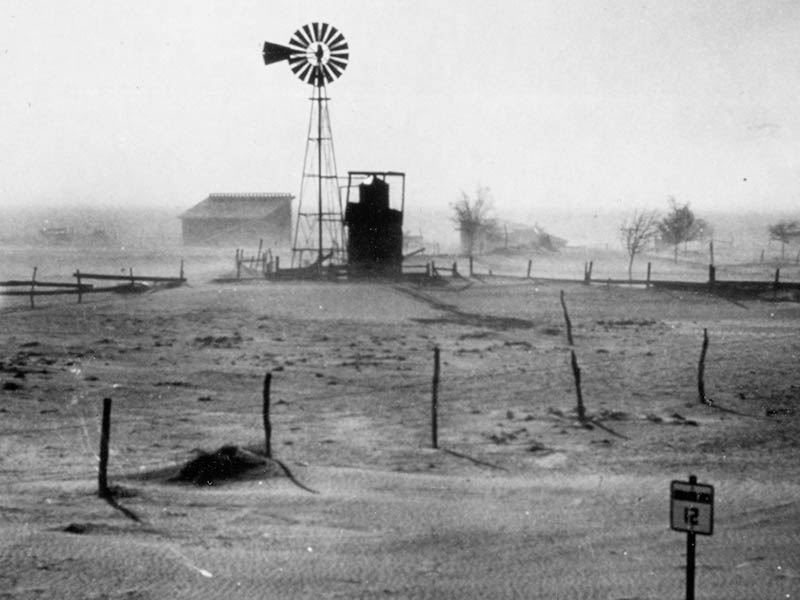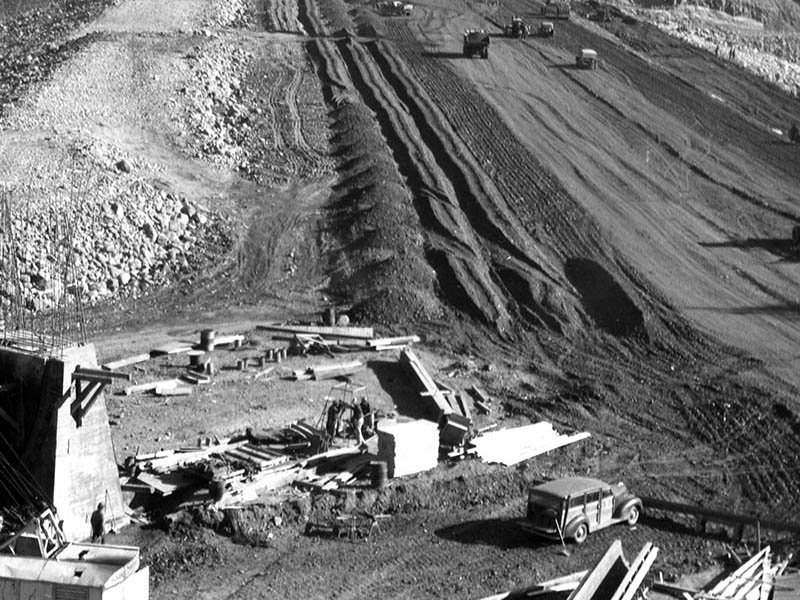 Building Colorado's Largest Transmountain Diversion Project
The U.S. Bureau of Reclamation oversaw construction of more than 100 features and facilities that make up the C-BT Project Work began in 1938 and took nearly 20 years to complete. While the final price tag for project construction was nearly $162 million, it is regarded by many as a great bargain for Northern Colorado residents.
Crews began work in 1938 on Green Mountain Reservoir, which stores water to compensate the West Slope for the water diverted to the East Slope.
During the next two decades, C-BT Project construction yielded several significant historical moments and plenty of challenges.
Construction of the Alva B. Adams Tunnel began on June 23, 1940. Contractors bored the tunnel simultaneously from both portals, and when the two crews met beneath the Continental Divide on June 10, 1944, the alignment was off by less than the width of a penny.
The tunnel is named for Alva B. Adams, a U.S. Senator from Colorado who played a key role in convincing Congress to fund and construct the C-BT Project. At the time it was built, the Adams Tunnel was the longest tunnel in the United States to provide water for irrigation.
First Water Delivered in 1947
The first interim water deliveries from the C-BT Project began in 1947. Reclamation declared the project to be substantially complete in 1957, the first year of full water deliveries.
As the largest transmountain water diversion project in Colorado, today the C-BT Project provides supplemental water to 33 municipalities and 120 ditch, reservoir and irrigation companies that supply approximately 615,000 acres of Northeastern Colorado farmland.
The project consists of 12 reservoirs, 35 miles of tunnels, 95 miles of canals and 700 miles of transmission lines. Overall, the system spans 150 miles east to west and 65 miles north to south.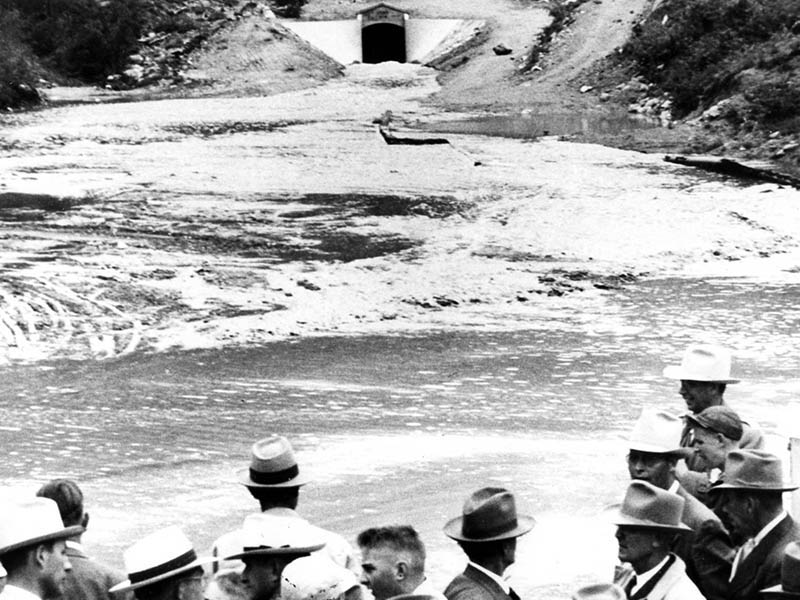 The Adams Tunnel initially was named the Continental Divide Tunnel. It later was renamed for Alva B. Adams, a U.S. senator from Colorado who played a major role in convincing Congress in the 1930s to fund the project.