Monitoring Water Quality Throughout Our Systems
Northern Water encompasses more than 2,574 square miles and includes a lot of water that we need to ensure meets our standards of quality. Understanding water quality in our lakes, reservoirs and rivers is critically important. Degraded water quality can affect aquatic habitat and become unfit to support healthy fish populations or recreation. Monitoring source water quality is essential to ensure that our drinking water is safe to use. We have a variety of monitoring programs in place across Northern Water.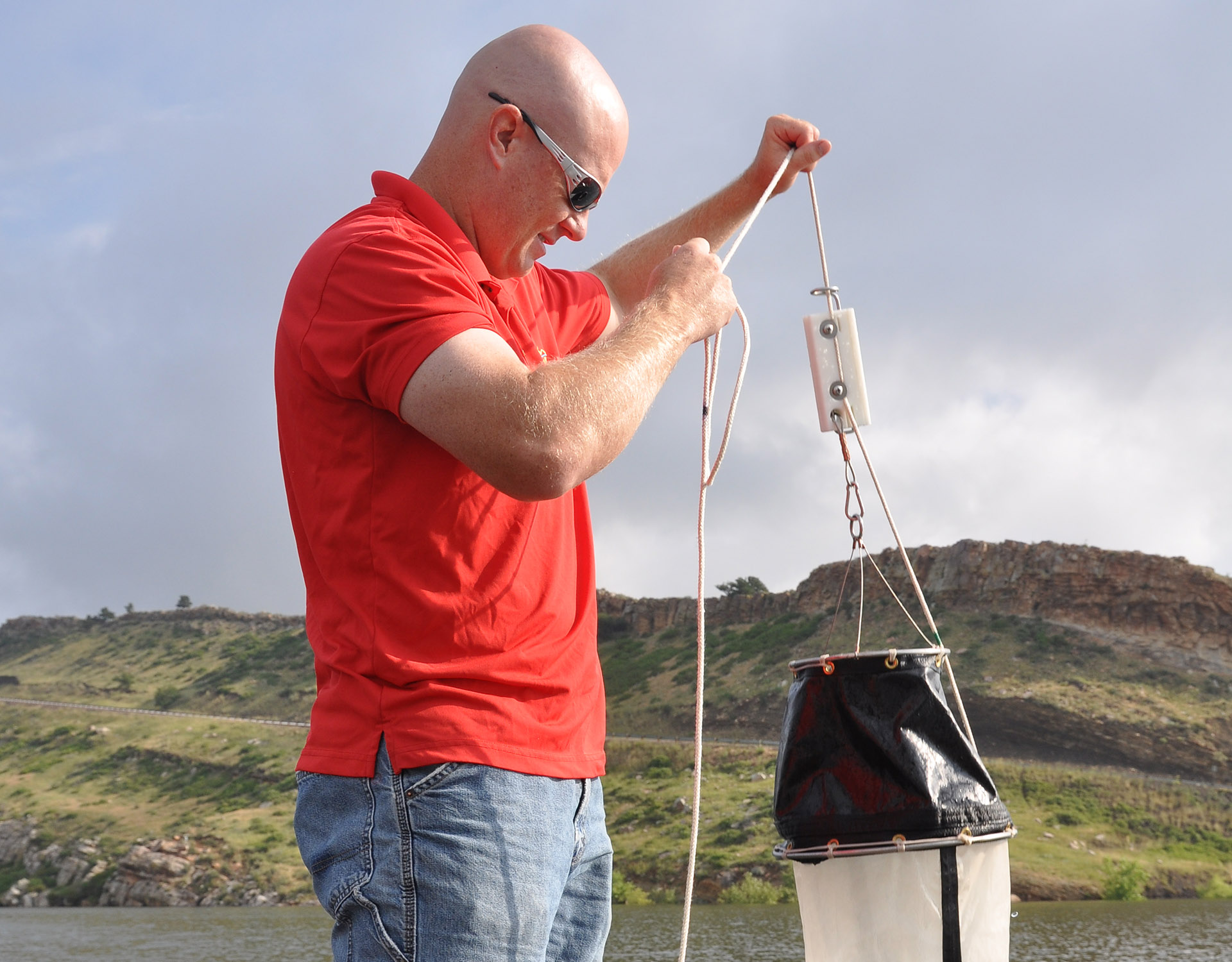 Colorado-Big Thompson and Windy Gap Water Quality Monitoring
Northern Water began collecting water quality data within the Colorado-Big Thompson and Windy Gap systems in 1991. Since then, the program has evolved into a robust monitoring regimen that spans the Continental Divide and eight watersheds. Monitoring is conducted in streams, canals, lakes and reservoirs; sampling frequency varies from weekly to monthly depending on the site. This monitoring program focuses on nutrients, metals, general chemistry, phytoplankton and zooplankton.
Data is used to monitor current conditions, as well as trends and changes in water quality in lakes, reservoirs and flowing sites. The program also supports the assessment of: water quality impacts from adverse events such as floods, wildfires and spills; potential impacts of introduction of C-BT and Windy Gap project water in streams; and compliance with state water quality standards. The monitoring program also supports water quality modeling efforts and current and future permitting requirements.
Cache la Poudre River Monitoring
Northern Water began collecting data in the Poudre River in 2015 to establish a baseline dataset representative of conditions prior to the construction of the Northern Integrated Supply Project (NISP). The program is robust and has been adapted throughout the years to ensure the types of data collected meet evolving objectives as NISP enters the final phases of permitting and design. Data is used to assess compliance with federal and state regulations and to identify water quality impairments. Additionally, data provides context in the event of natural disasters like wildfires and floods that can drastically impact watersheds and alter water quality, or in the event of a catastrophic spill or failures that would affect the river system. The data also serves to evaluate possible changes in water quality associated with new water projects such as NISP.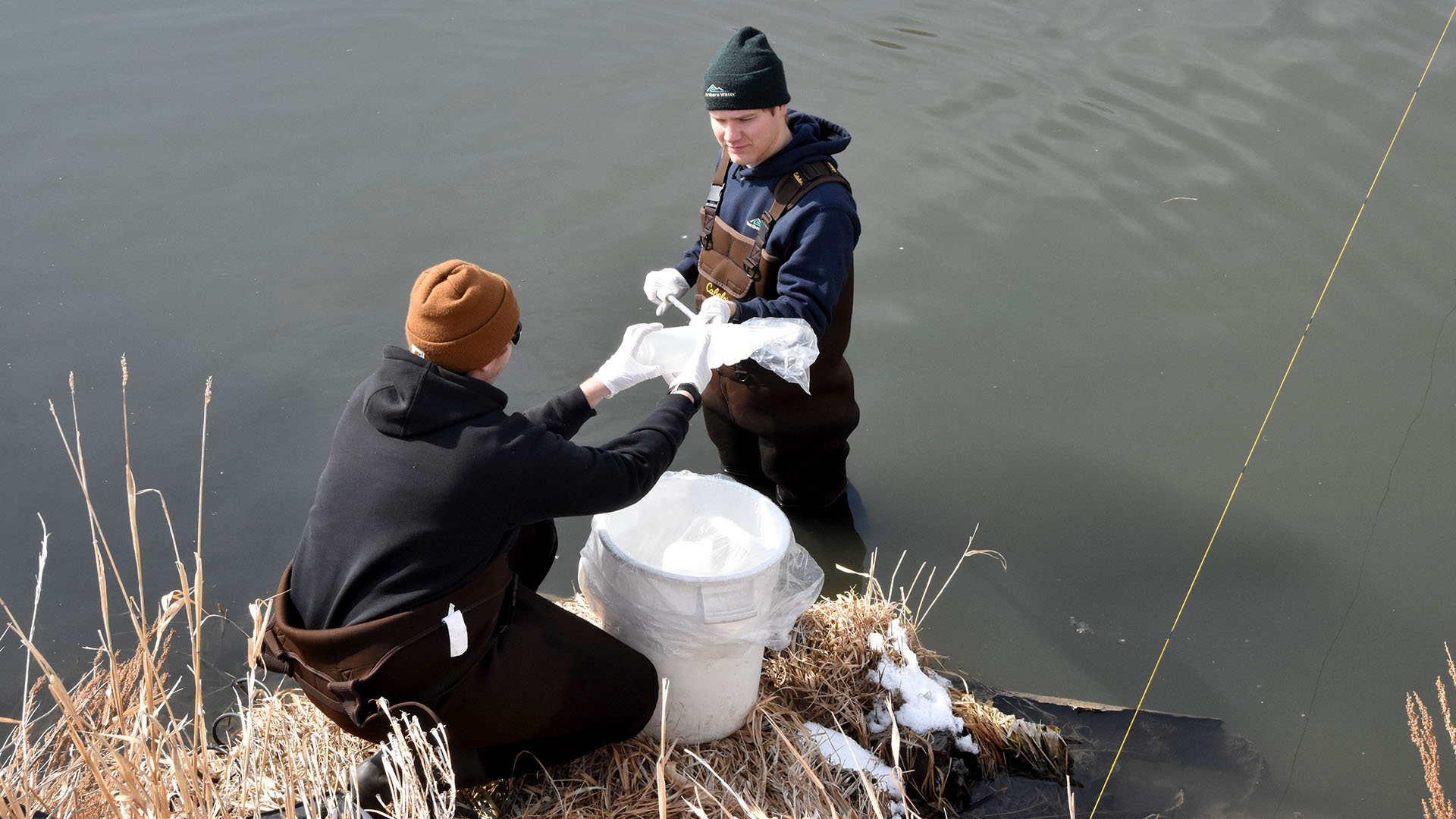 Salinity in the Lower South Platte
Since 2002, Northern Water has conducted continuous salinity monitoring of the Lower South Platte River. Elevated salinity can affect sensitive crop yields and is of concern to the agricultural community. The growing scarcity of Front Range water supplies coupled with population growth have led to increased interest in reuse of these waters, which can lead to increased salinity. Trends in salinity levels are monitored as water flows down the Lower South Platte River.
The Three Lakes system, which includes Lake Granby, Shadow Mountain Reservoir and Grand Lake, are part of the C-BT Project's water collection system in the Upper Colorado River Basin. Since 2008, water quality monitoring has been extensive in the Three Lakes with specific monitoring programs focusing on areas of concern, including Grand Lake clarity. Baseline water quality data in the Three Lakes are collected as part of the Colorado-Big Thompson and Windy Gap Monitoring.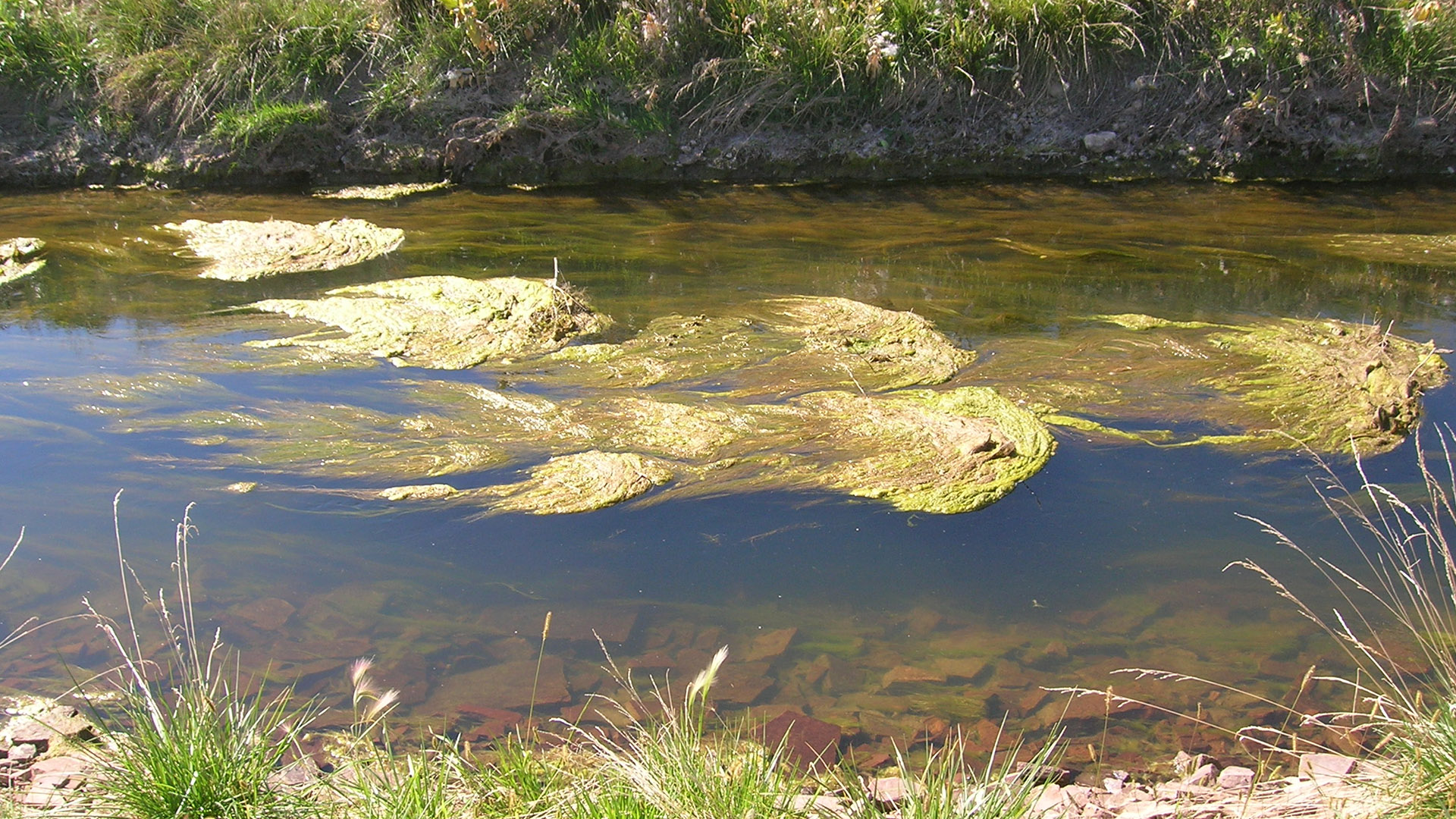 Aquatic Plants

Monitoring
Attached algae growth in East Slope canals can restrict canal capacity and pose operation and maintenance difficulties. Algae samples are collected to determine what species are present in the canals and if there are any changes in species throughout time. Algal control treatments are selected to target species of concern. This prevents unnecessary addition of herbicide, lowering the risk to drinking water supplies and keeps the water flowing in the canal.
Windy Gap Firming Project Monitoring
As Northern Colorado continues to grow, the region will need collaborative projects that not only help to meet future water demands, but also protect the environment and wildlife, help maintain local food production and preserve the region's quality of life. Those are precisely the objectives of the Windy Gap Firming Project, which will construct Chimney Hollow Reservoir in southern Larimer County. Monitoring is required as part of the WGFP permitting process to ensure that water quality is not degraded as a result of the Project. Monitoring also will provide information to assess the effectiveness of mitigation measures implemented as part of the permit conditions for the Project. Monitoring for this project currently includes several programs on the West Slope.